When the Bugatti Veyron was introduced back in 2005, it quickly became obvious there were a large number of potential clients to be found in Saudi Arabia, luxury, performance, and more importantly, exclusivity are very highly appreciated in the Middle East, and it didn't take long before Saudi Arabia became one of the largest markets for Bugatti Automobiles S.A.S., and in a partnership with SAMACO Automotive, we now see the launch of Bugatti Riyadh.
Located in one of Riyadh's most highly sought-after regions, this new showroom is one of the largest in the world where visitors can emerge into the world of Bugatti, much in the same way they would when visiting the brand's HQ in Molsheim, France. For the opening ceremony in mid-November no less than two of Bugatti's latest and bravest were present, the stunning Chiron Pur Sport and the beautiful Chiron Super Sport.
Hendrik Malinowski, Bugatti's Managing Director for Sales and Marketing said: "Saudi Arabia has historically been one of the strongest markets for us. So, to be able to establish a magnificent presence in Riyadh, with the help of our partners at SAMACO Automotive, is a remarkable milestone that we have been looking forward to. Saudi Arabia will only grow in importance as a hub for international trade and as a vibrant, prosperous society. And as it grows, we too will continue to thrive."
Sheikh Mohammed Raffa, CEO of SAMACO Automotive, commented: "Bugatti's creations are without equal. I am thrilled to welcome the brand to the Kingdom of Saudi Arabia and our capital city, Riyadh, which is already home to many of Bugatti's passionate enthusiasts and customers. I have no doubt that this is the beginning of a long and prosperous partnership between us, and we have many exciting plans to instill the magic of Bugatti across the region which will see the brand's presence grow significantly."
Over the next weeks, Bugatti Riyadh will be inviting customers, possible clients, and dignitaries of the Kingdom to enjoy some of the best the French hypercar makes has to offer, making it possible to take a seat behind the wheel of both the Chiron Pur Sport or the Chiron Super Sport, both models will be available for the foreseeable future at this new showroom.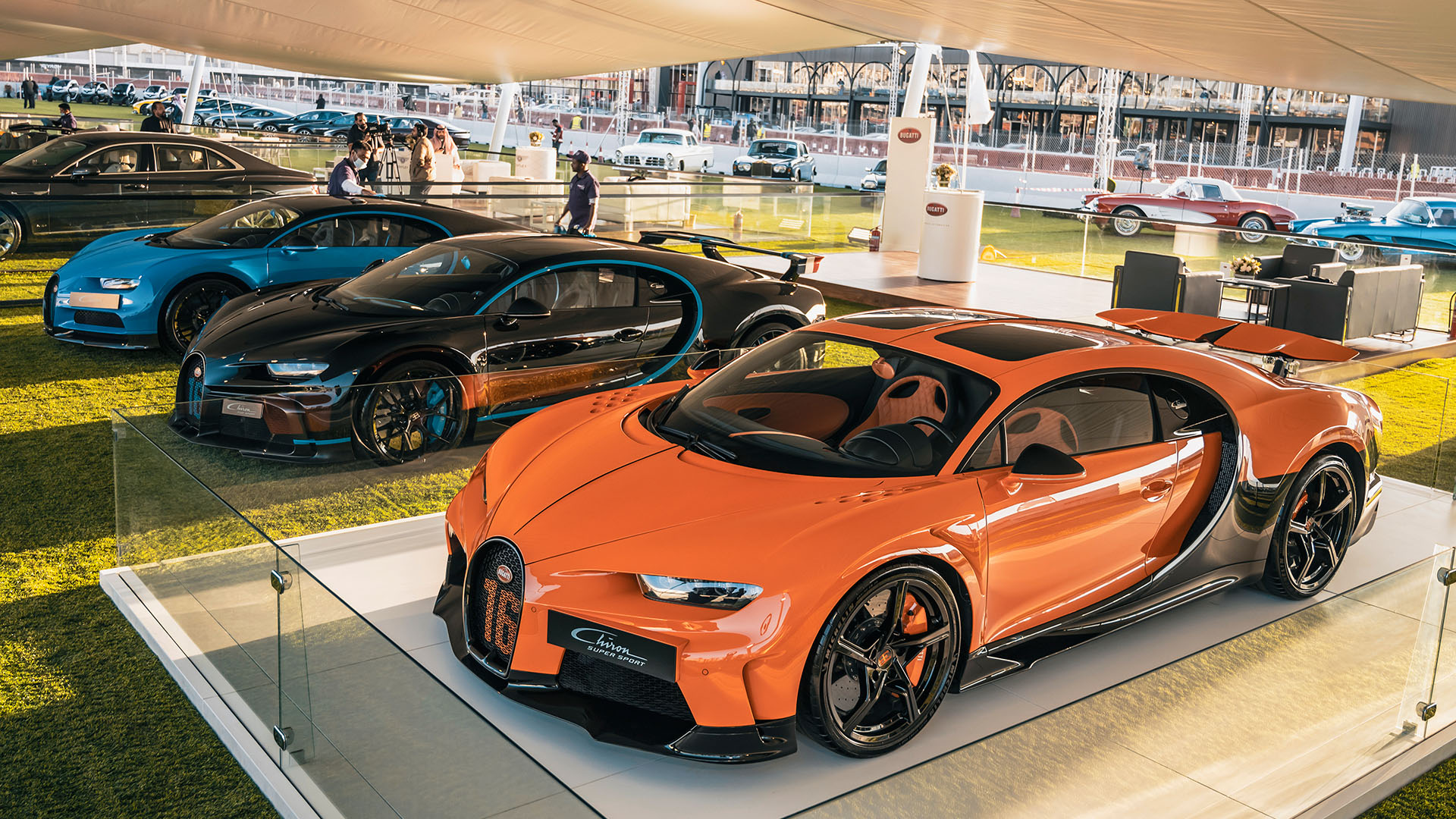 While the Bugatti Riyadh showroom might have just been officially opened, they have been in action already, more specifically during the famous Riyadh Car Show, where an even more impressive array of hypercars was shown, not only the Bugatti Chiron Super Sport and the Chiron Pur Sport, but also a Chiron Sport, and the magnificent Bolide … talking about coming in hot and in force, it's clear this is a very important market for Bugatti.