Last year five classic Bugattis broke records at the auction houses Bonham's and Gooding & Company. Never before have the five most expensive cars sold at auction been produced by one single manufacturer, but with cars in this price range, authenticity is extremely important for collectors that are willing to spend millions, and that's why Bugatti launched their 'La Maison Pur Sang' program back in 2020 at Rétromobile in Paris, a car show that has become so much more than just a display of classic cars.
When you have a Bugatti that passed the rigorous process in Molsheim, as La Maison Pur Sang will only go through cars at the company headquarters, you will get a certificate of authenticity from the company that actually built that car, not some expert somewhere in the world, no matter how knowledgable … La Maison Pur Sang will certify that your Bugatti is a 'pure blood' one, a Pur Sang.
La Maison Pur Sang will be able to verify of your historic Bugatti is still correct to its origins, keeping in mind the 110-year history of Bugatti, that might not always be as easy as it sounds, but with the very limited production of classic Bugatti models, chances are there is still some kind of documentation or history of that specific car to be found, but La Maison Pur Sang will also certify the more contemporary models, and the very first Bugatti to complete this official factory certification is a 2008 Veyron 16.4 Grand Sport.
But the La Maison Pur Sang program hasn't been started just to deliver certification to Bugatti's models of all ages, they also offer clients and collectors the option of having their car restored to Ettore Bugatti's original standards, to the highest possible technical, performance, and aesthetic level, to reach a harmony of speed, elegance, safety, and comfort that we've come to expect from a Bugatti throughout the decades, there is even the option to have your Bugatti 'reconfigured' on the factory ground.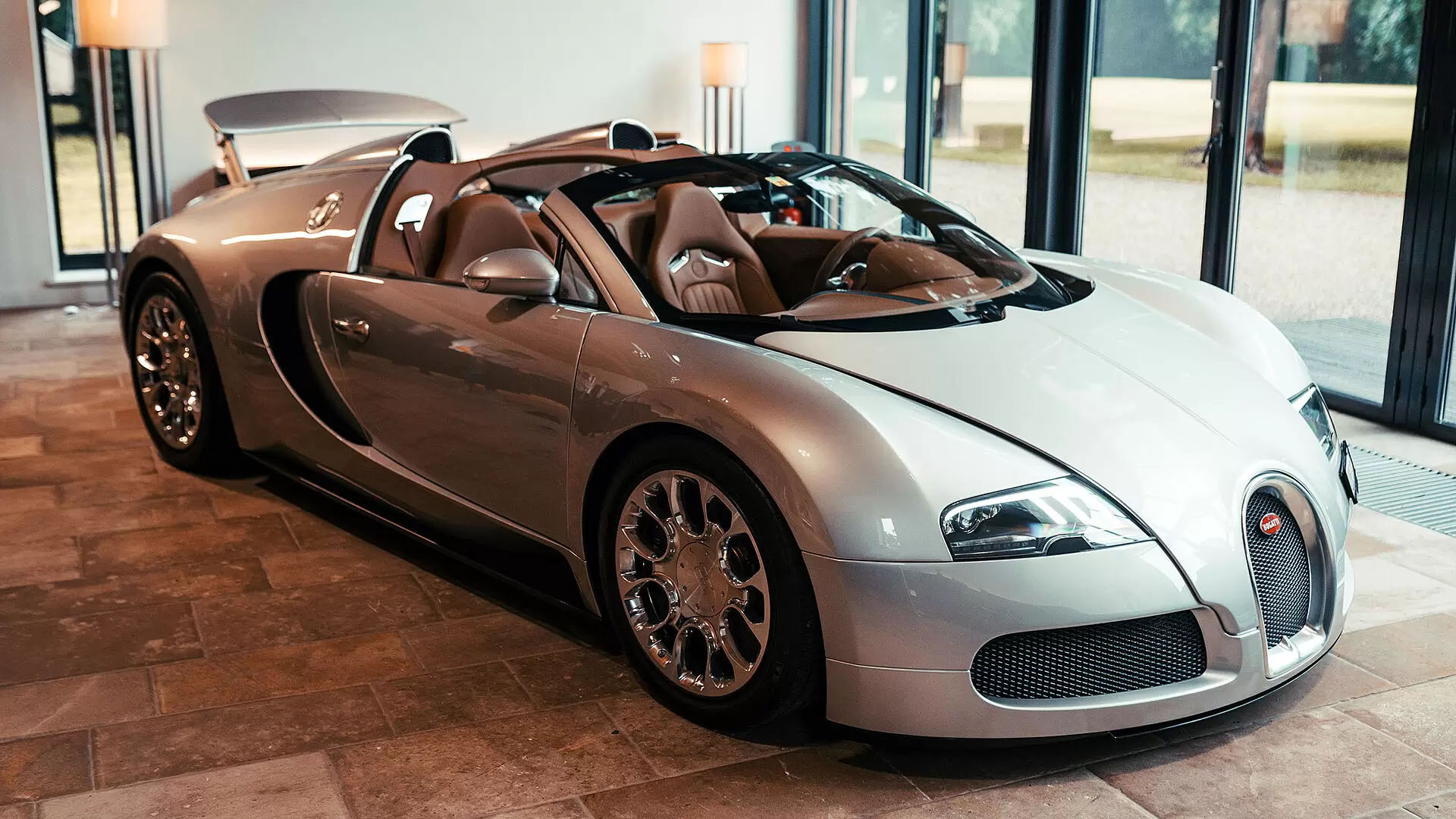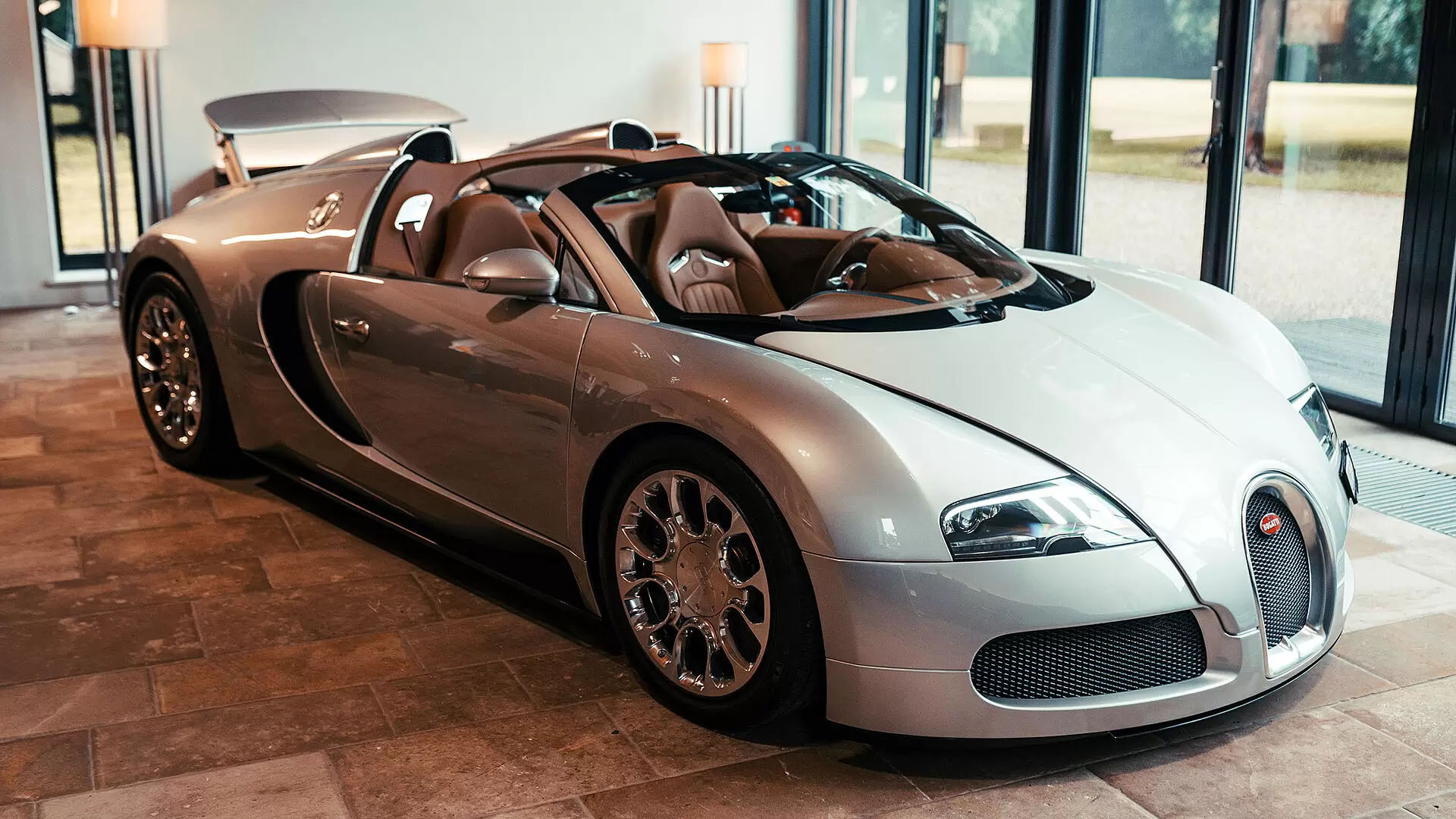 "Due to our extensive research, archive material and the close contacts we enjoy with Bugatti clubs, historians and collectors all around the world, we can trace the history and determine the authenticity of any Bugatti model, regardless of age," explains Luigi Galli, who heads the 'La Maison Pur Sang' program at Molsheim.
The first car to receive a certificate of authenticity isn't just any Bugatti, it's a 2008 Veyron 16.4 Grand Sport, and while convertible quad-turbo are a rare sight already, this one is even more special, it is the actual Veyron 16.4 Grand Sport prototype that was used for the unveiling of the Grand Sport version at the 2008 Pebble Beach event, this silver metallic over Cognac interior was called the Grand Sport 2.1 and was used to showcase the open-top Veyron in North America, Europe, and the Middle East … this car was never even registered during that time.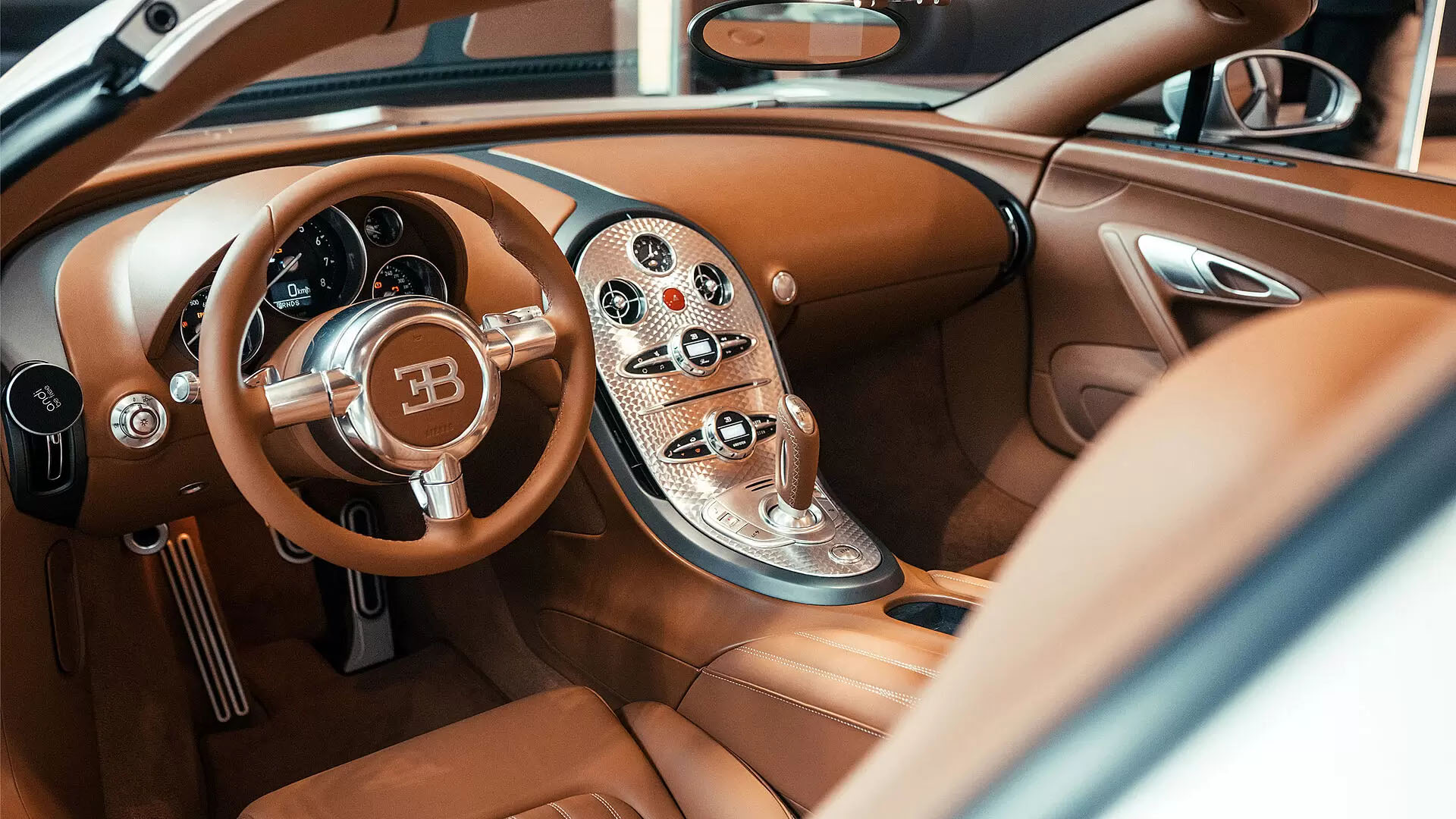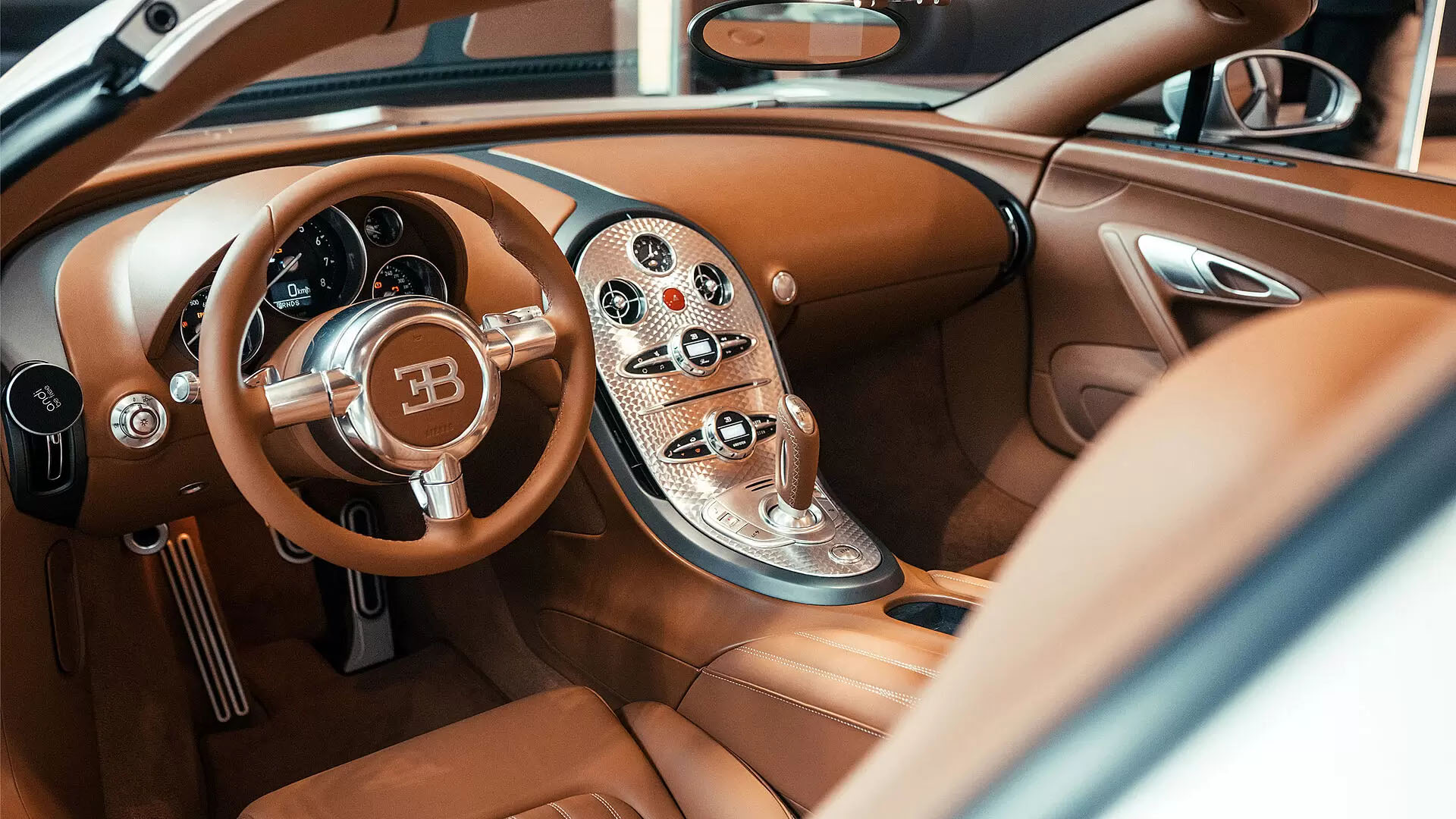 When this unique Bugatti came back to Molsheim in 2020, it would become the first car to get the 'La Maison Pur Sang' treatment, which in this case involved a complete strip-down so they could verify not only the chassis plate, which could easily be copied I guess, but they also check several identification numbers that were stamped on multiple components that are usually hidden from sight, and ofter overlooked in case of someone trying to pass a car as another one.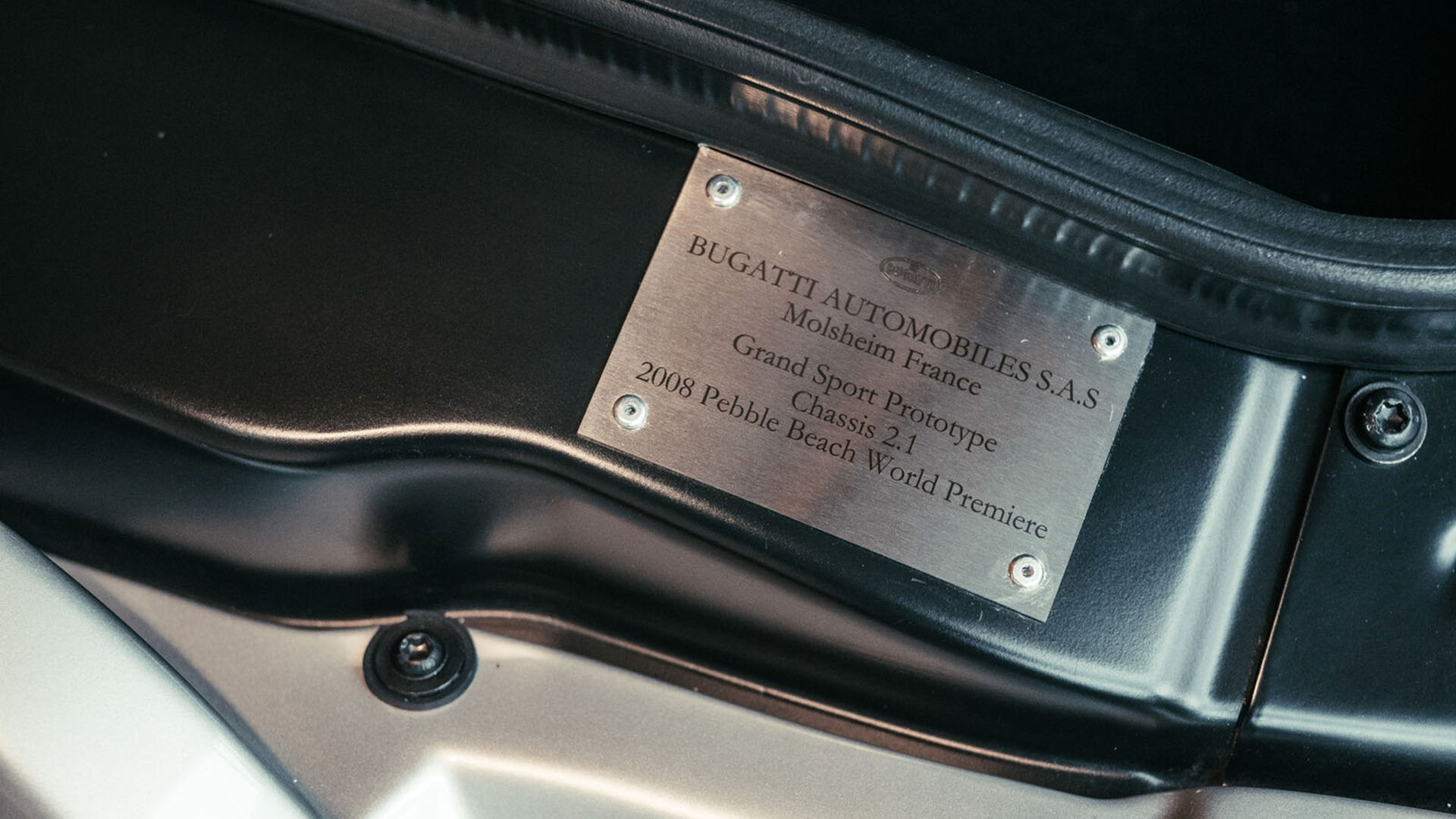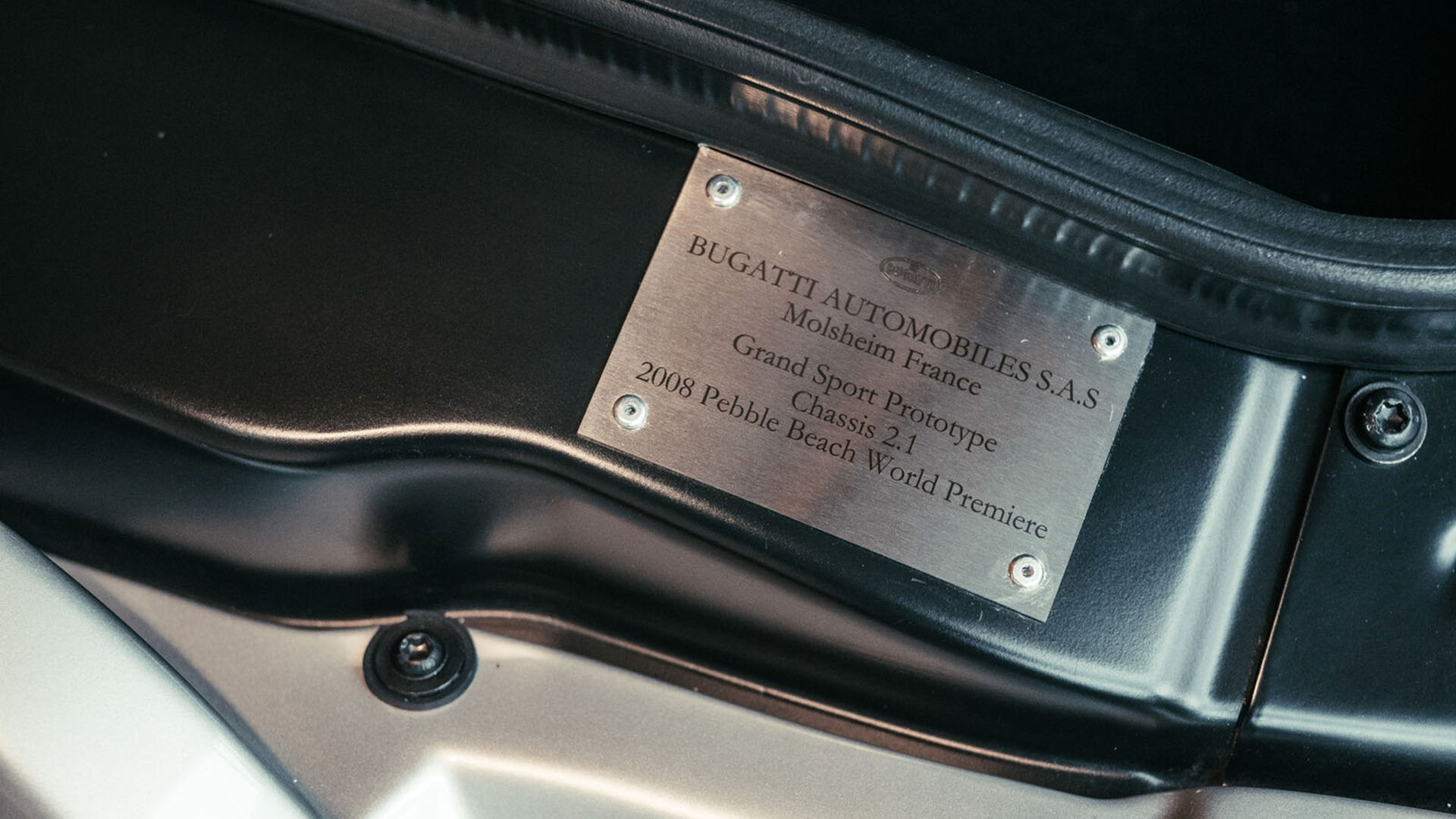 Over the next four months, this special Veyron Grand Sport was brought back to her 2008 launch specifications, a complete respray was executed while the interior received new Cognac hides and aluminum panels, they even had to fit a new central console to match the original 1.0 configuration … after the word got out La Maison Pur Sang confirmed the importance of this Grand Sport prototype it didn't take long for an avid collector to add it to his, or her collection.
Owning a Bugatti is a goal on its own for many fortunate clients, but having an exclusive Bugatti with the official certification from La Maison Pur Sang will confirm its validity and offer reassurance for the owner or collector, and additionally, it will significantly enhance the value of the said automobile.