Just when you thought Ferraris couldn't get any better, the plucky factory from Maranello devises some of the greatest supercar masterpieces the world has ever laid eyes on. Jokes aside, they're not really a 'plucky' car brand but an unstoppable, desirable supergiant that loves to push boundaries in both style and speed.
The clientele Ferrari attracts is a whos-who of the elite 1% and with that much power and cash, comes the ability to customize anything. Do you want purple seats? Maybe not that extreme, but Ferrari has been known to create some special editions to certain people, or to commemorate their heritage. Whatever it may be, it has a certain aura that only Ferraris can emit and we all love them for it!
250 Europa Coupe by Vignale
The 1950's was still new territory for Enzo Ferrari and his company. They were mostly an Alfa Romeo racing firm before coming into mass production of cars, but here they were, producing a gem called the Ferrari 250.
Ferrari's most famous coachbuilder was Pininfarina, but they had a few one-offs, one of them was the 250 Europa created by Vignale. Only a handful of examples were created by Vignale and the V12 coupe is a rare masterpiece, more modern than the Pininfarina counterpart.
Some examples sold more than six-figures, and it's a desirable piece of automotive history, adding their own flair to an already beautiful vehicle. Personally, we love the massive glass in the rear after the B-pillar, giving the 250 Europa a fastback look and a curvy back.
LaFerrari Aperta
When LaFerrari was introduced in 2013, it made everyone's jaw drop. A V12 hybrid supercar was now a reality and was going head-to-head with the likes of the Porsche 918 and the McLaren P1. This was the unspoken territory and Ferrari was determined to leave their mark for generations to come.
Everyone loved the Ferrari LaFerrari and 500 examples were produced. To commemorate Ferrari's 70th anniversary, they created the convertible version called LaFerrari Aperta. Italian for 'open', the LaFerrari Aperta created access to endless miles of sky and fresh air while hearing almost 800 rampaging horses scream for more. Only 210 examples of the Aperta were sold, so seeing one in the wild will be quite a feat.
275 NART Spyder
The Ferrari 275 ruled the land during the 60s as a V12 roadster for the elite. It was the first Ferrari to offer a transaxle, which meant the transmission, the differential, etc., was built into one assembly. Having a transaxle gives the car better weight distribution vs. a transmission and reduces weight overall.
The 275 was bought directly through Ferrari as a convertible 'spyder' version and became known as the NART. It was specifically created for an American dealer who had their own 'North American Racing Team'. It still featured a 3L V12 under the hood, but now with no roof, for you to enjoy the sound even more.
Producing only 10 examples, the NART edition of the 275 is one of the most desirable and rarest Ferraris in history.
Bergman 375 MM Pininfarina Berlinetta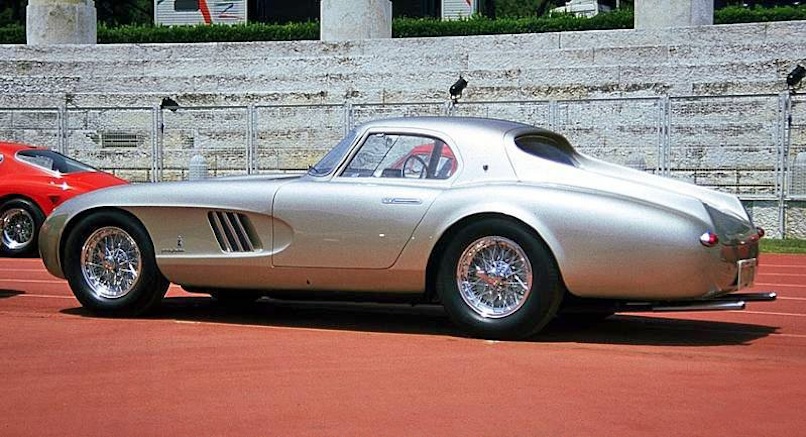 The Ferrari 375 MM was a racing legend in the mid-1950's. Named after the Mille Miglia, one of the most famous endurance races in Italy, the two-door race car from Maranello was a racing legend. With 375cc in each cylinder, the V-12 roadster had almost 4.5L of raw power on your right foot, ready to send you to victory.
The most famous example was when director Roberto Rossellini asked Ferrari to build a special 375 MM for his then-wife, Ingrid Bergman. Most notably known as Humphrey Bogart's counterpart in the movie Casablanca, Ingrid Bergman lit up the silver screen becoming a Hollywood icon.
Complete with a custom grey paint job, the 375 MM had their own colour called Grigio Ingrid.
Only one example was created and it is a masterpiece. If you happen to see this example, cherish it forever. Cherish and remember that moment whenever you have a bad day because whatever problems you may have don't amount to a hill of beans in this crazy world.
"Someday you'll understand that."
Ferrari Enzo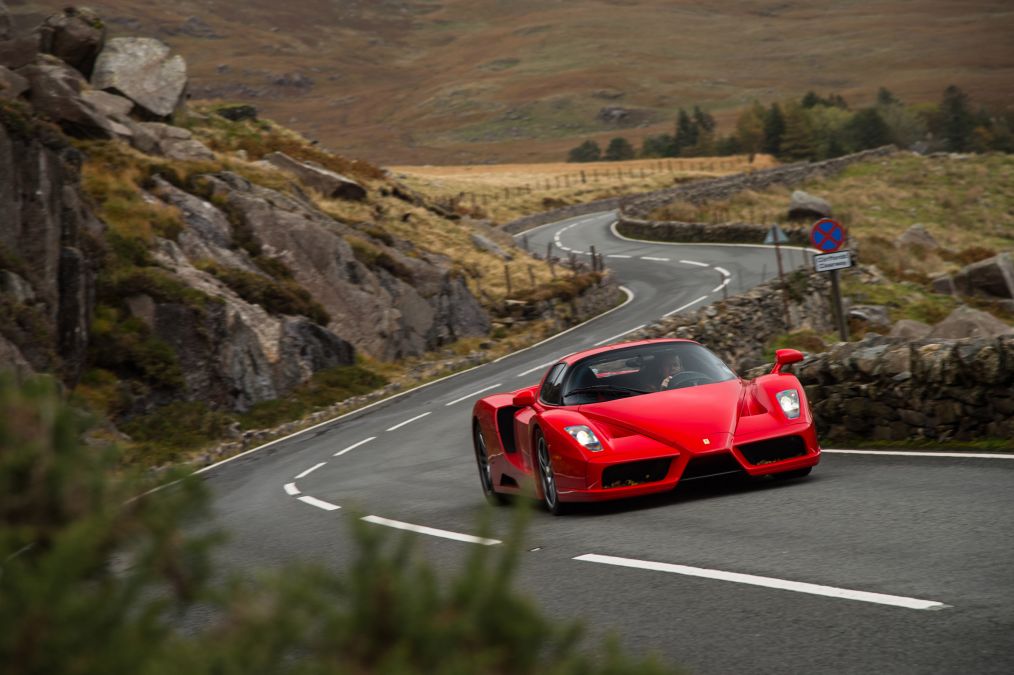 Named after the legend himself, the Enzo was released in the early 2000s with great spectacle. Designed by Pininfarina, the V12 monster was a rare spectacle of 400 examples. Featuring Formula 1 technology, such as a carbon fibre body, composite brakes, and an F1-style transmission, this rare supercar couldn't just be bought at any Ferrari dealership.
You needed to have bought a Ferrari F40 or an F50, and be invited to have the right to buy the Enzo. No other car manufacturer has the gall or the chutzpah to declare that you had to be invited to buy their car. Imagine going to a Volkswagen dealership and seeing a GTI in the showroom, only to be denied rights to buy it because you weren't invited.
Only Ferrari could pull off something that ludicrous, and pull it off they did.