Porsche only just revealed the new 718 Cayman GT4 RS at the Los Angeles Auto Show, but there is even more news in their 718 range, simultaneous Porsche also unveiled their latest mid-engined race car, the 718 Cayman GT4 RS Clubsport, with the 4-Liter six-cylinder boxer engine taken directly from the 911 GT3 Cup race car, pumping out 500 PS in the 718 Clubsport version, an increase of 75 PS compared to the previous GT4 Clubsport edition.
Depending on the track and series-specific regulations, the new 718 Cayman GT4 RS Clubsport can achieve lap times that are over two percent quicker than the previous model. The homologated vehicle is track-ready straight from the factory in Weissach and can be used in SRO racing series around the world without the need for additional modifications, pricing starts at 196.000 Euro or 229.000 Dollars, not including specific taxes.
"We have incorporated our experience of the last three years of running the previous GT4 Clubsport as well as customer wishes into the development of the new car," said Michael Dreiser, Manager of Sales and Distribution at Porsche Motorsport. "Faster lap times combined with a further improvement in driveability offer our customers a competitive product for the upcoming racing seasons in GT4 class racing competitions around the world."
The first Cayman GT4 Clubsport was introduced back in 2016 already based on the 981 generation, to offer customers a very competitive race car, in just two years a total of 421 were built, for 2019 a new model based on the 718 Cayman GT4 debuted, of which about 500 would find clients, mostly thanks to the low running costs of these GT4 race cars in the hands of customer teams.
This tradition is continued with the brand new 2022 718 Cayman GT4 RS Clubsport, the 4-Liter boxer engine replaces the previous 3.8-liter six-cylinder unit, and it is about 18% more powerful with its 500 PS at 8,300 rpm thanks to an optimized air intake, also note this new engine car sustain up to 9,000 rpm while it comes with a torque of 425 Nm at 6,600 rpm, resulting in a broad speed band, making the car easier to handle for amateur drivers, but still powerful enough for professional race car drivers.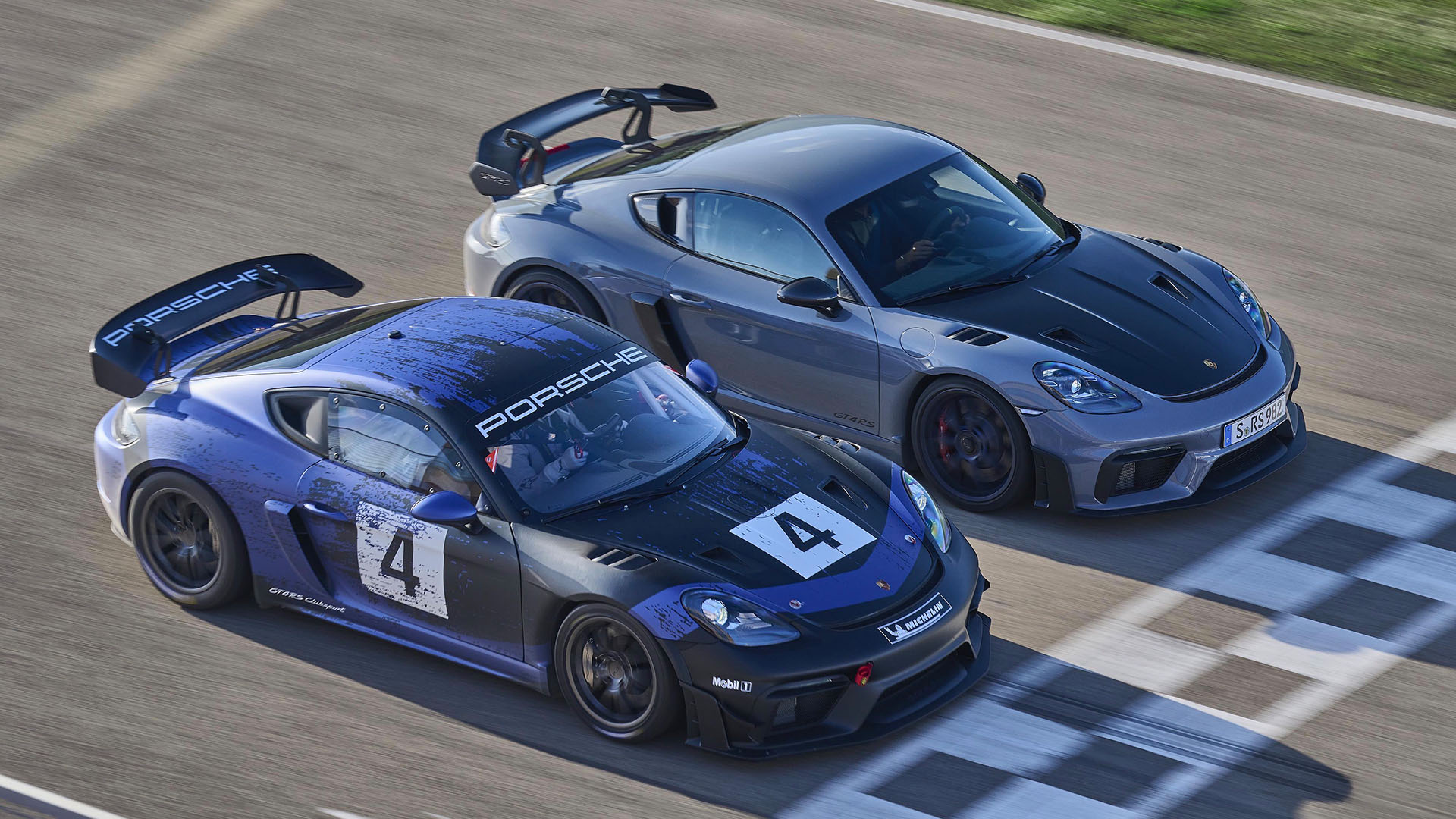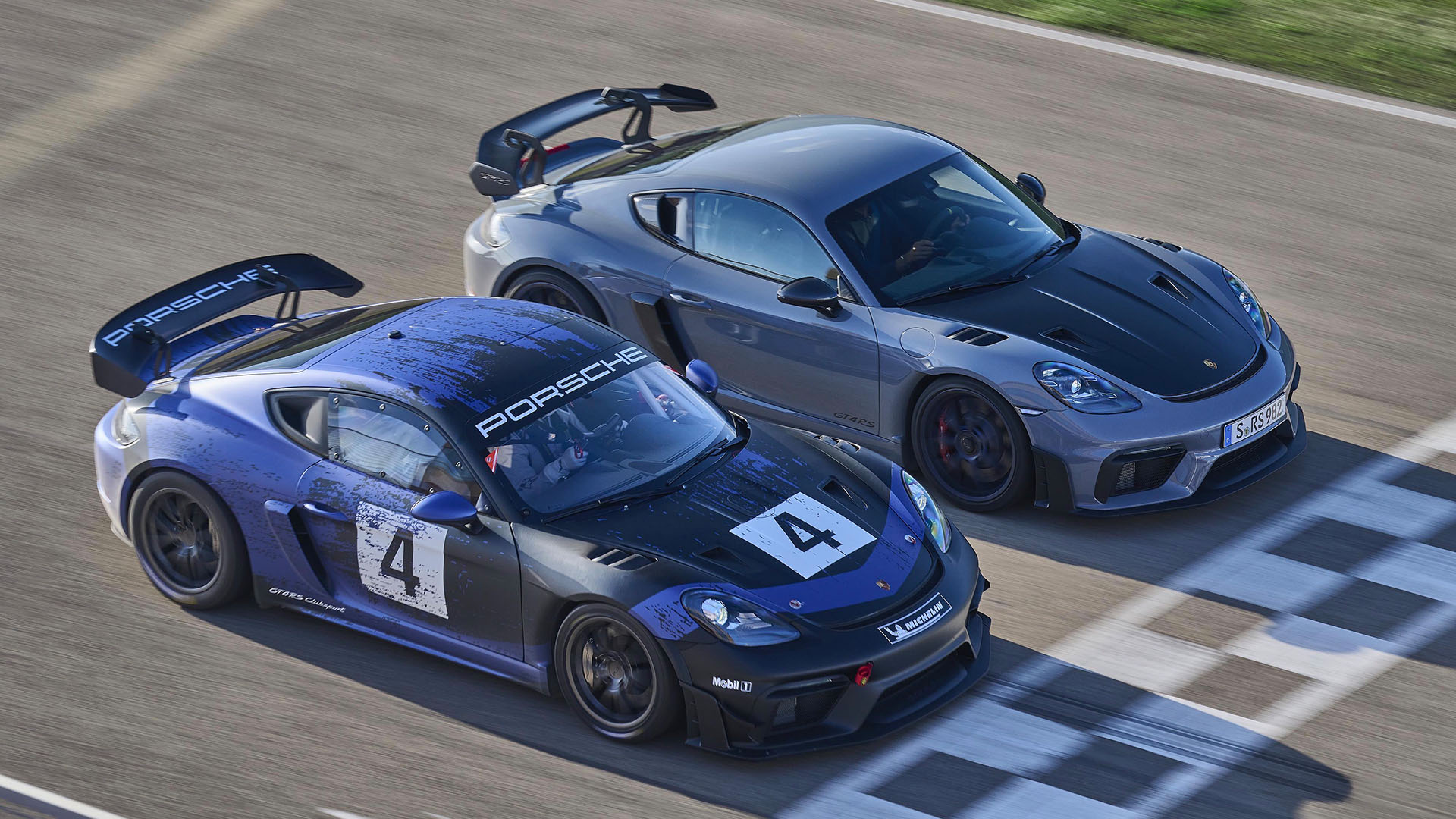 Upgrades include the use of two-way adjustable shock absorbers with improved characteristics, in addition to adjustable sword-type anti-roll bars front and rear. Vehicle height, camber, and toe are also adjustable. Furthermore, three different spring rates for front and rear axles are now available. Special NACA ducts in the bonnet are designed to direct the airflow more efficiently to the large racing brake-ing system fitted with 380-millimeter steel brake discs.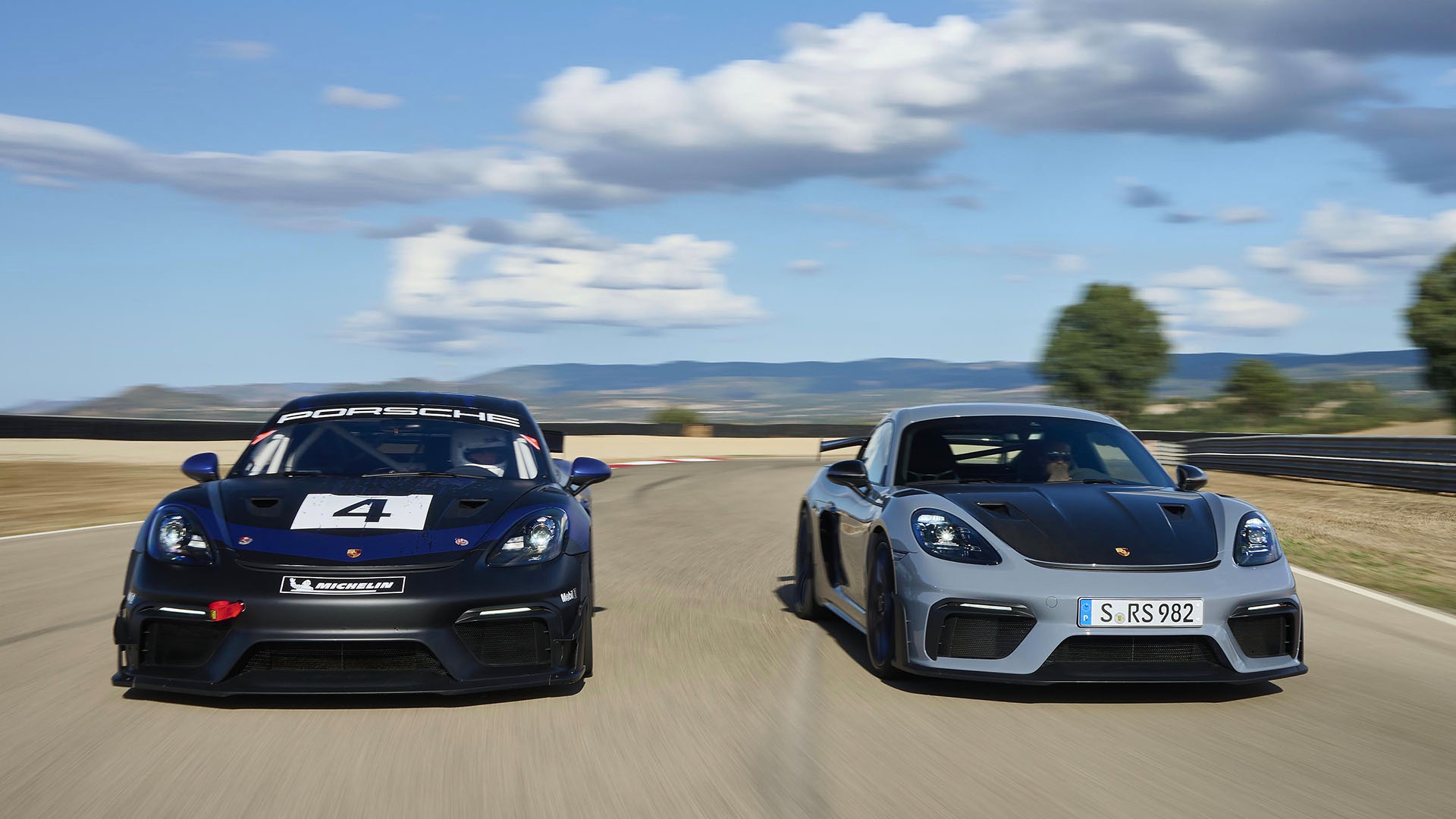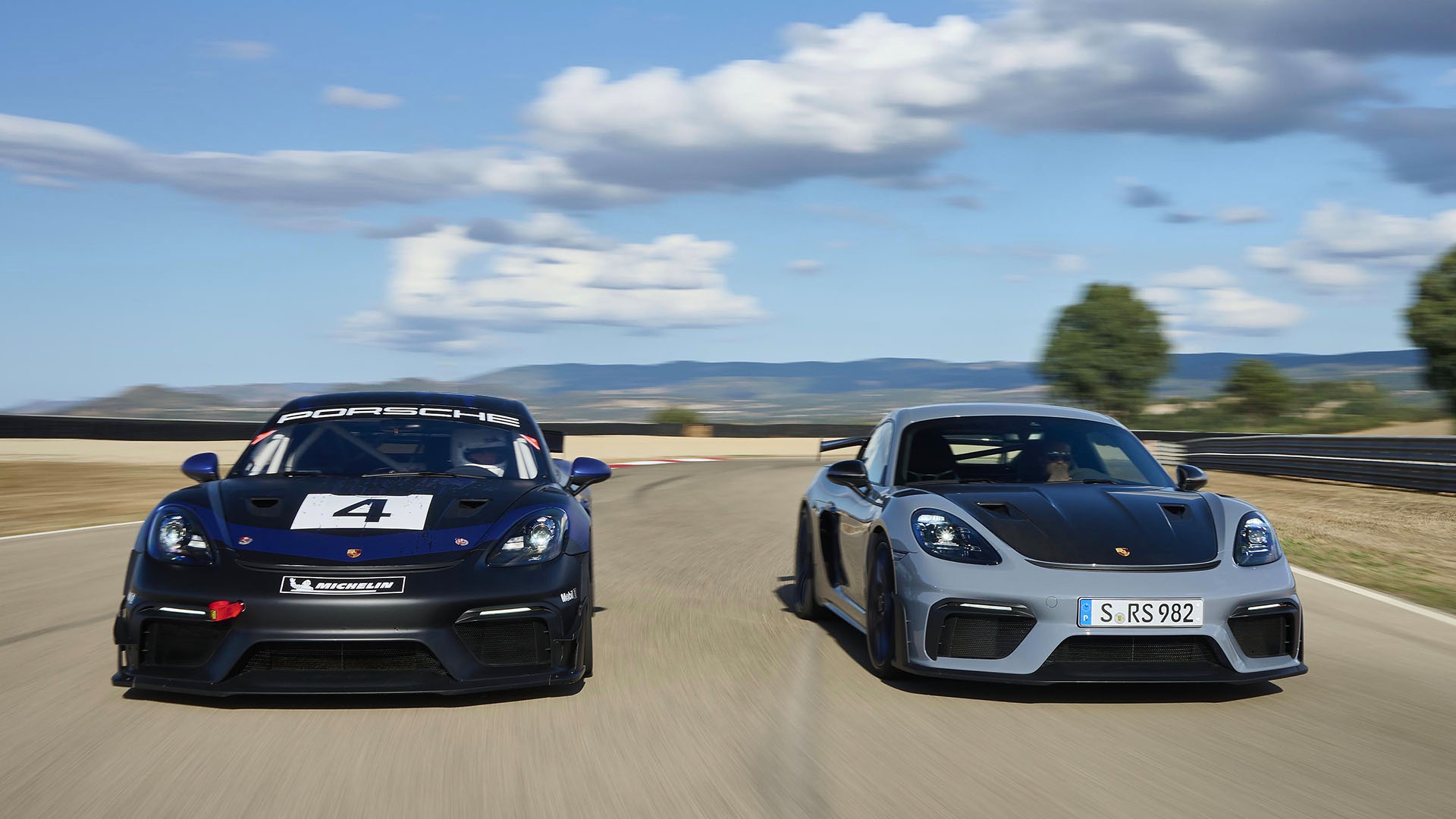 The 718 Cayman GT4 RS Clubsport comes with a further extended front spoiler lip compared to the road car for additional downforce, while vents on the wheel arches were inspired by the 911 GT3 R model and vertical fins on the front bumper create an air curtain for the front wheels, naturally, the entire underbody is closed for this race car and it doubles as an optimization for the rear diffuser.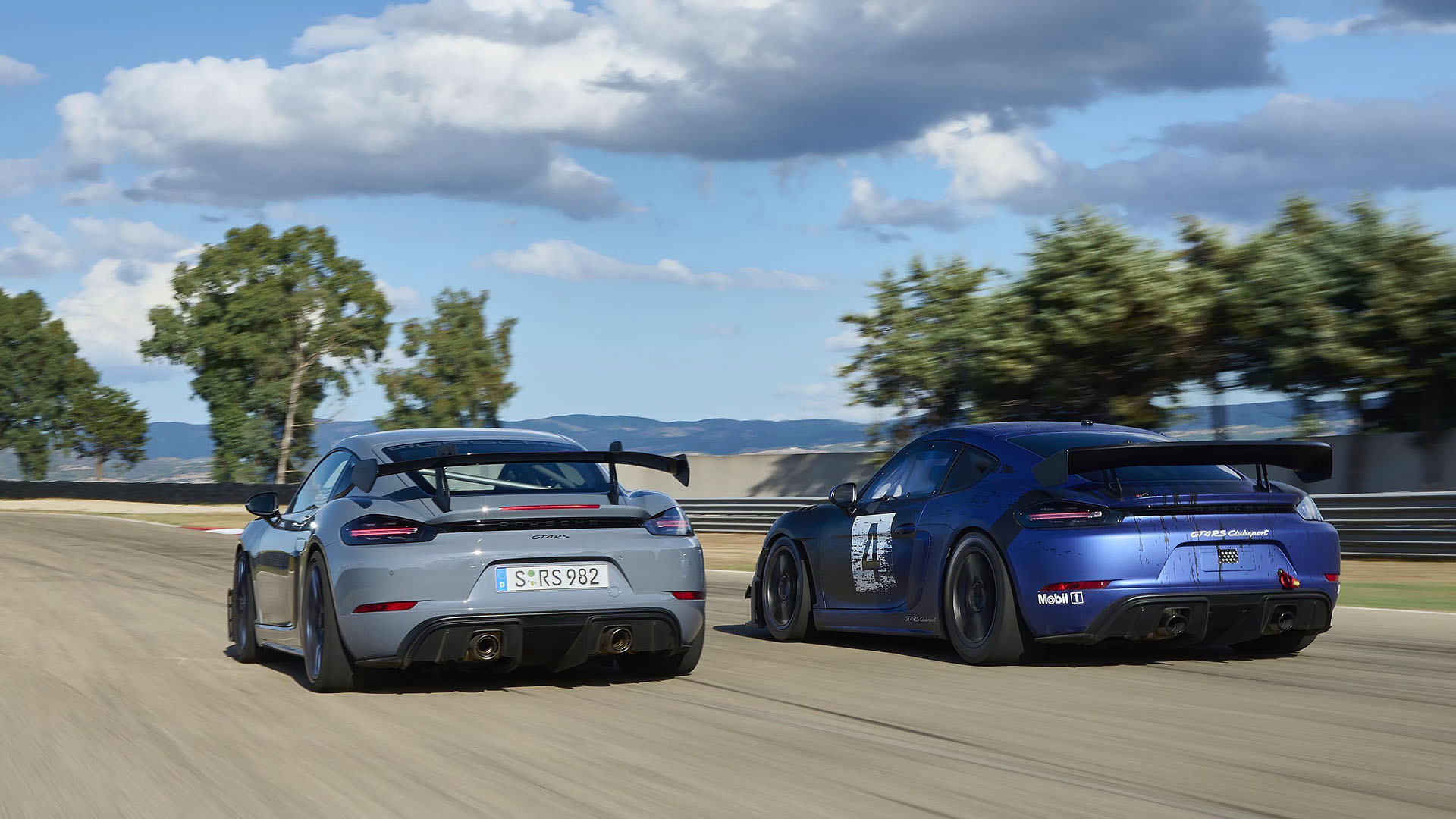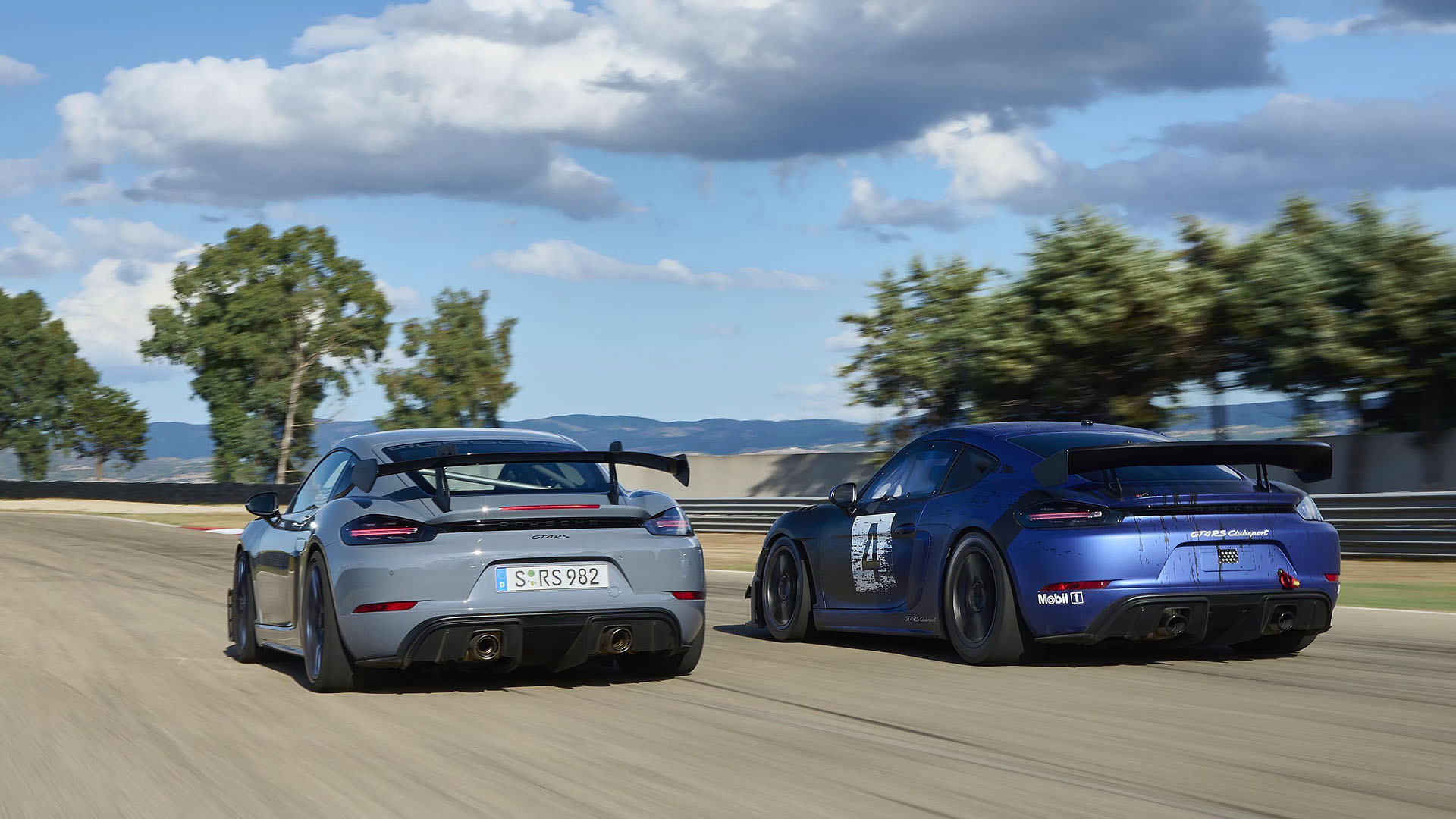 The 'hanging' rear wing, also called swan neck, comes with a 20mm long Gurney flap, with an additional pair of adjustment ranges added for more personalization during racing.