---
Introduction
For nearly seventy years, the name Porsche has been synonymous with some of the finest, best engineered automobiles the world has ever known.
The cars, which boast superior German engineering, are recognized as the most reliable, best handling, performance-driven sports cars both on the racetrack and the open road. Owners and enthusiasts alike will agree that – when it comes to both drivability and collectability – a Porsche is almost always a sure thing; a winner on race day and an investment that will only appreciate in value over time.
However, to appreciate the technology and refinement of today's most advanced Porsche supercars like the 918 or the 911 GT2 RS, it is important to understand the history of the company, and the people, that gave life to these amazing machines.
Like most of today's successful automobile manufacturers, Porsche's "climb to the top" is lined with a rich history that unfolded during some of the most pivotal events of the early 20th century. It's evolution into the company it is today began with the vision of one man – and a family name that would transcend the borders of Germany and become synonymous with performance driven perfection the world over.
This is the story of Porsche.
In the Beginning
The man behind the Doktor Ingenieur honoris causa Ferdinand Porsche Aktiengesellschaft (or Dr. Ing. h.c. F. Porsche AG) company was founder Ferdinand Anton Ernst Porsche Sr.
Ferdinand Porsche was born on September 3, 1875 in Vratislavice nad Nisou near Liberec in the Czech Republic. Even as a child, a young Ferdinand had demonstrated an aptitude for engineering as he worked in his father's mechanical shop.
By his eighteenth birthday, Ferdinand had obtained a position in Vienna at the Bela Egger Electrical Company.
Because of his strong desire to learn, Ferdinand would sneak into the Vienna Technical University at night to obtain an education that would further enable him to advance his skills as an engineer and designer. Through these studies at the university, and through his constant pursuit for knowledge at his workplace, Ferdinand successfully built an electric hub motor of his own design.
Jakob Lohner & Company
Because of his electric motor design, Ferdinand was able to gain a position at Jakob Lohner & Co., a Viennese luxury coachbuilding firm.
Lohner, who had become well known for his work building carriages and coaches, entered the realm of building "horseless carriages" (early automobiles) in 1896. He wanted the young Ferdinand Porsche to accompany him on this new venture, and he summarily hired Ferdinand to work with him.
The Lohner-Porsche
Together they unveiled the "Lohner-Porsche" automobile at the 1900 Toujours-Contente (Paris World Expedition). The automobile was "carriage-like" with hub mounted electric motors that were directly powered by 1800kg of lead acid batteries.
Most automotive historians recognize the 1900 Lohner-Porsche as the first, full-electric automobile.
While its success at the 1900 Paris World Expedition proved the carriage's potential commercial viability, the Lohner-Porsche was originally designed to be used as a racer. Even given its size and weight, the Lohner-Porsche and surprisingly fast off the line. Still, due in large part to the weight of its batteries, the car struggled to climb hills of any reasonable grade. Further, the battery life was very short.
The Lohner-Porsche Mixte Hybrid
Still, over the course of its development, the Lohner-Porsche evolved through several variations and ultimately emerged as the distant ancestor of a type of vehicle we recognize today as a "hybrid". This new vehicle was named "Lohner-Porsche Mixte Hybrid".
Unlike the earlier Lohner-Porsche (which utilized a Volkswagen engine), the Mixte Hybrid featured a Daimler internal combustion engine. In turn, the engine that was fitted to a generator to drive the electric hub mounted motors.
The Lohner-Porsche Mixte Hybrid was celebrated as the first petroleum electric hybrid vehicle (or HEV), and demonstrated unequivocally that the engineering brilliance of Ferdinand Porsche was certain. In addition to being very efficient (for its time), the Mixte Hybrid also proved to be a performance vehicle – it set a land speed record of 35 mph and won the Exelberg Rally in 1901.
By 1905, Ferdinand Porsche had become recognized as one of Austria's most outstanding automotive engineers.
Between 1901 and 1905, he and Lohner sold more than 300 of their vehicle to consumers throughout Austria and parts of Germany. Despite their success, Ferdinand felt that he could better advance his career by parting company with Lohner and continuing his career as the chief designer for Austro-Daimler. He joined the Daimler corporation in 1906.
Austro-Daimler and the Future Arrives
On September 19, 1909, Ferdinand and wife Aloisia Johanna Kaes, welcomed their one and only son into the world. Baptized Ferdinand Anton Ernst Porsche, the newest member of the Porsche family would quickly become known as "Ferry" to his family, a term of endearment that was used to differentiate between father and son.
It was also a name that would follow the younger Porsche into his own professional career and become synonymous with the car he'd help to create.
The 22/80 PS
Because of his work with Lohner, Ferdinand Porsche was commissioned by Daimler to design a car that could be used to compete in the Prinz-Heinrich-Fahrt (the Prince Henry Trial.)
This race, which was held annually from 1908 to 1911, was the precursor to the German Grand Prix, and was run throughout Germany, Poland, Hungary, and Austria, before finishing in Munich. While several designs were presented, Ferdinand's model – the 22/80 PS – was selected to represent Austro-Daimler in the race.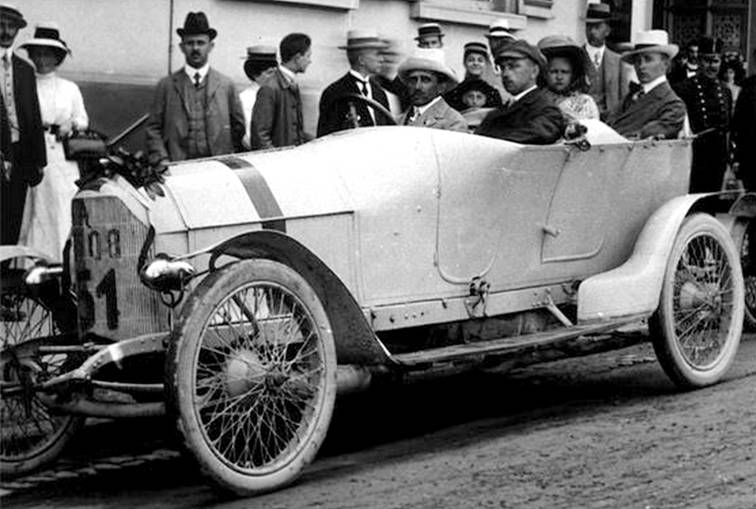 The 22/80 PS featured a 95 brake horsepower, four-cylinder, overhead camshaft engine which included five inclined valves per cylinder (one inlet valve and four exhaust valves.) When the 22/80 PS finished in the top three spots of the Prinz-Heinrich endurance race event, the car was christened as the "Prince Henry," which is how the car continues to be most commonly referred to today.
Ferdinand Porsche continued to achieve a great measure of success during his tenure with Daimler. By 1916, he had advanced to the position of Managing Director.
Two Honorary Doctorates and a Change In Direction
The following year, Porsche received an honorary doctorate from the Vienna University of Technology (the same university that he had illegally gleaned an education from some twenty years earlier.)
In 1917, he was bestowed with the title "Doktor Ingenieur Honoris Causa" (Doctor of Engineering, Honorary). The more common abbreviation of the degree, "Dr. Ing. h.c." became an integral part of how Ferdinand was to be addressed and/or identified from that point forward.
For the next several years, Ferdinand continued improving upon the designs of his racing cars and, in 1922, constructed racers that won 43 of the 53 races they competed in that year.
In 1923 Ferdinand resigned from Austro-Daimler and in a few short months accepted a position as Technical Director for Daimler Motor Company in Stuttgart. With Ferdinand's reputation and popularity, he was given another honorary degree – this time from Stuttgart Technical University.
Daimler-Benz
In 1926, Daimler merged with Benz and became Daimler-Benz, operating under the name Mercedes-Benz. Ferdinand worked his way up into the Chief Engineer position and had many of his more successful designs reach the racing circuit.
From 1925 to 1927, the Porsche designed 2-liter, 8-cylinder Mercedes Type S won 21 of 27 races in the "Regenmeister." The car, which was driven by Rudolf Caracciola, was said to be almost unbeatable.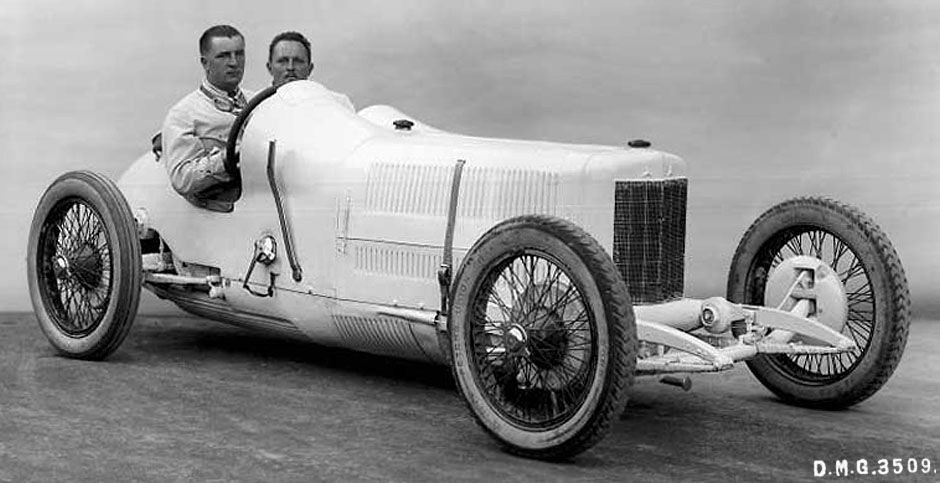 Even though Ferdinand was very successful in the racing circuits with his innovative designs, he was otherwise focused on another project that he worked on in the background of his obligations to Mercedes Benz – namely, a compact automobile that would appeal to the masses. Once he reached a point with his design that he felt it was ready to be unveiled, he proposed it to the directors of Daimler-Benz in 1928. Daimler-Benz showed no interest in his work and Ferdinand's ego and pride helped reinforce the decision to walk out the door once more and resign.
In several interviews with his son, Ferry Porsche often stated, "My father found that when he signed a contract with an (automotive) firm, they could live another ten years on his designs, but he couldn't."
This sentiment – even though it was historical by the time Ferry expressed it – was a driving force at the core of the older Porsche's professional objectives. Many that knew him believed that, even before his resignation from Daimler-Benz, that Porsche would ultimately seek employment with a company that would openly embrace his vision.
My father found that when he signed a contract with an (automotive) firm, they could live another ten years on his designs, but he couldn'tFerry Porsche
Given the reputation that Ferdinand had developed, accompanied by his successes on the race track, Ferdinand felt that finding gainful employment elsewhere – and moreover, being able to solicit his new automobile design – would be easy.
However, one of his specific employment requirements with any prospective employer he approached was that he'd immediately be placed on their board of directors.
This demand was simply unrealistic and made finding employment very difficult.
The Great Depression & The First Porsche Company
Finding employment became even more challenging for the talented (but obstinate) Ferdinand when the Wall Street stock market crash of 1929 resonated around the world, causing economies everywhere to collapse. As an economic depression took hold of the global economy, finding employment became nearly impossible.
Despite the seemingly insurmountable odds, and with only his family's financial backing to support him, Ferdinand realized that it was time to take all that he had learned, all the experiences that had helped refine his abilities, and all his successes in automotive design – both on and off the racetrack – and parlay all of it into a new automotive firm.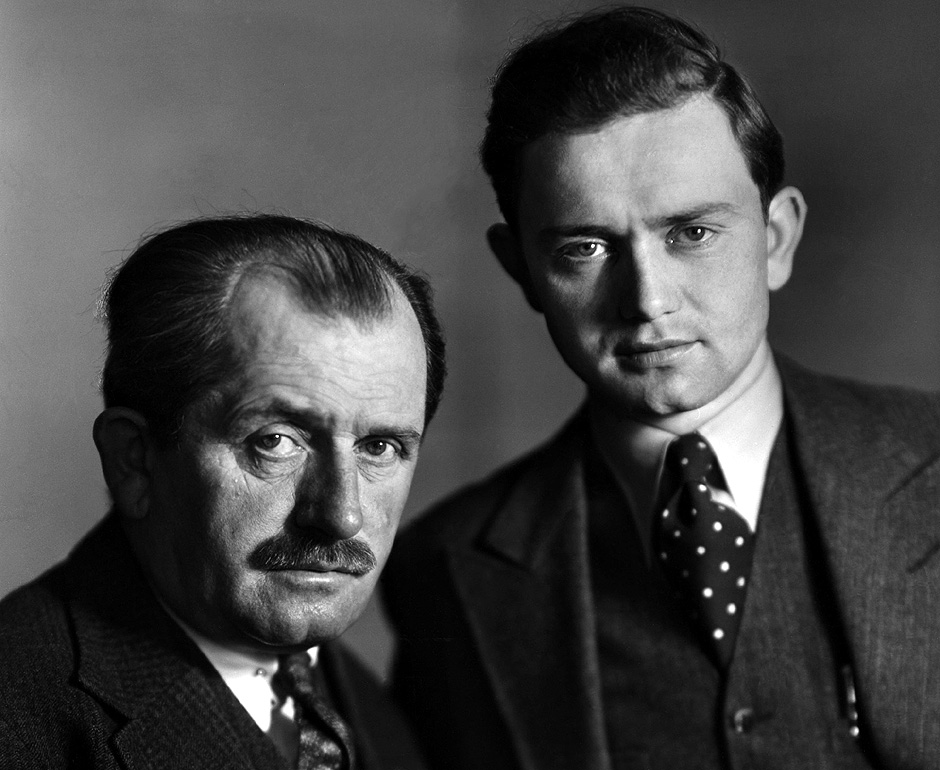 On March 6, 1931, "Porsche Konstruktionsbüro für Motoren-Fahrzeug-Luftfahrzeug and Wasserfahrzeug" (Porsche Construction Office for Engine, Vehicle, Aircraft and Watercraft Construction) was officially established in Stuttgart, Germany.
Throughout his time with Daimler Benz, and even in the years between his resignation there and the founding of his company, Ferdinand had made a conscious effort to provide his son with an education in engineering.
Much like his father, young Ferry took to the areas of design and engineering naturally. He showed great promise and learned his profession quickly, working whenever (and wherever) he could to prove his abilities to his talented father. When Ferdinand Porsche established the Porsche Construction Office in 1931, he almost immediately employed Ferry as the company's first engineer.