When it comes to breaking records for expensive cars nobody comes close to Ferrari. It takes more than $4.5 million to even break into the top 100 most expensive Ferraris ever. Ferrari still dominates the classic market but Porsche has been rising in the ranks for a few years now and things aren't letting up. Porsche is a brand with a rich history that has lots of racing pedigree and nostalgia too.
That has helped Porsches grow from five- to six and seven digits in the last five years, with even models as late as early 2000s' Carrera GT's hitting near the million-dollar mark on a model that used to be worth $300,000. Hagerty data that combines public auction sales and private sales shows that the 1974-1977 Porsche 911 has increased the most in average sale price of any classic car this year, with a jump of 154 percent in value over 2014.
Porsches—especially the 911s made between 1970 and 1980 and the 356 Speedsters made in the 1960s—have growing appeal because of several factors. For one thing, they are reliable. Secondly, Porsches from this era have a wide entry point for prospective buyers. If you're savvy, you can find an old 911 in the five-figure range. Or you can find one for more than $1 million, if that's more in your price range. The same goes for those little 356s. The thing is that these model still don't make our top 20 list. That list is made of the rarest and most expensive Porsches sold and that means we're talking more than $2 million. That's right, you needed millions (plural) to get your hands on one of the highly sought after models of Porsches.
Here it is then, the most expensive Porshes ever.
---
1. 1970 Porsche 917K
Sold for $14,080,000
Anybody who has read our greatest Porsche race cars and best Porsches ever list knows we are massive fans of the 917. Formerly the Property of Jo Siffert it was also used in our favorite movie ever, Le Mans. While being in a movie is cool you should also know that this is chassis 024 which makes it the first 917 to ever enter competition in 1968 which is clearly even more cool. Gooding & Company sold the 917 for $14,080,000 at Pebble Beach in 2017.
The Porsche was driven in competition at the 1000 Kilometers of Spa in early 1969. Jo Siffert immediately ripped the car to shreds saying it was "not only unstable, but it is frankly dangerous" and chose to drive the 908 Longtail instead. While 917-024 never took a checkered flag in its racing career and never raced at Le Mans, the car did take the checkered flag in McQueen's 'Le Mans' movie.
Sold by Gooding & Company at Pebble Beach 2017
---
2. 1982 Porsche 956
$10,120,000
Another Supercars.net favorite is the Porsche 956. It is also the second most expensive Porsche ever auctioned. This is a special 956 too because it is a Le Mans winner.
It is the third of only 10 Works Porsche 956s built. Most memorably is that 1983 Le Mans 24 Hours outright win with Al Holbert, Hurley Haywood and Vern Schuppen as drivers. The previous year, when it was a Porsche 956 1-2-3 finish, the same car was second overall while driven by Jochen Mass and Vern Schuppen. It also scored victories at Spa, Fuji, Brands Hatch and Kyalami. Further famous drivers racing the car included Jacky Ickx, Derek Bell and John Watson.
Sold by Gooding & Company at Pebble Beach 2015
---
3. Porsche 550 Spyder
Sold for $6.1 million
This is a 1956 Porsche 550 Rennsport Spyder. Chassis 550-0090 to be specific. Built from 1953 until 1956, Porsche's 550 Rennsport Spyders have always been desirable cars. Most were raced in-period, subjected to the slings and arrows of motorsport fortune, meaning that few survivors can claim a high degree of originality. Chassis 550-0090, a car that never saw competition, is one exception to this rule. This is the most expensive Porsche 550 Spyder we've seen so far.
A large part of its appeal is the fact that this is arguably the world's best-preserved, never-restored example of this seminal Porsche. The original giant killer it remains then.
---
4. 1972 Porsche 917/10
$5,830,000
The Porsche's 917 race cars were the fastest and most successful racers ever built. They won a lot of endurance championships and were crazy fast. With changes in competition classes about to make the enclosed 917 uncompetitive, in 1972 Porsche turned its attention to North American Canadian-American Challenge (Can-Am) series. No parallel series exists today, but the Can-Am series showcased the best drivers of the era in cars that were insanely fast, even by contemporary standards.
This 917 is a piece of Can Am history. In competition trim, the car boasted some 850 horsepower from its turbocharged flat-12 engine. It easily took the championship. The Team Penske Racing 917 dominated the season, taking first place in 5 out of 9 races. This Porsche is driven by racing legends Mark Donohue and George Folmer.
Sold for $5,830,000 by Mecum in 2012.
---
5. 1998 Porsche 911 GT1 Strassenversion
Sold for $5,665,000
Gooding & Company sold a very rare 1998 Porsche 911 GT1 Strassenversion for $5.665 million. The first relatively modern Porsche of this list is the street version of the legendary Le Mans-winning Porsche 911 GT1. It is the race version of the normal Porsche 911 'type 996' with a wide body, front lip and big spoiler work. Of the street version, only 20 were built, so it is a very rare Porsche. This Porsche switched owners for almost €4.75 million.
The GT1 featured a twin-turbocharged 3.2-liter water-cooled flat-six engine capable of developing 600 hp. It got the rear end of the Porsche 962 together with the front end of a Porsche 993 and a carbon fibre body shell. It is capable of 194 mph and 3.6-second 0–60 mph sprints and retailed for $912,000
Sold by Gooding & Company at Amelia Island 2017
---
6. 1960 Porsche RS60
Sold for $5,400,000
This is the last of only four Porsche RS60s ever built. It has been driven by Porsches factory team in the important FIA World championship races.Boasting of a driver listing that reads like a who's who of motor racing elite, chassis 718-044 would have to be considered one of the most remarkable of Porsche's incredible RS60. Names like Moss, Hill, Holbert, Bonnier, Barth and Herrmann all blend together to make for one iconic Porsche sportscar.
This particular chassis would be among the elite before it even turned a wheel. One of just four works RS60 chassis built, 718-044 would begin life taking part in the biggest race of them all. Driven by Maurice Trintignant and Hans Herrmann in the 1960 24 Hours of Le Mans, the car would do well until a piston failure ended its first race outing. However, defeat was not to be this car's lease on life.
---
7. 1955 Porsche 550
Sold for $5,335,000
Jerry Seinfeld's unrestored and exceptionally original 1955 Porsche 550 Spyder. Sold for $5,335,000 at the Gooding Amelia Island 2016
---
8. 1958 Porsche 550A Spyder 5
Sold for $5,170,000
One of the most iconic and important Porsches ever produced.
This ex-works 1958 Porsche 550A Spyder that once finished second in class at the 24 Hours of Le Mans hit the Bonhams auction block and despite having a little trouble getting the car started for its moment in the Arizona sun, it still commanded a healthy $5.17 million. That result is right in the middle of the car's estimated selling price of $4.5 million to $5.5 million.
The 550a that came about in 1956 was not just a mere evolution of the preceding model, but more a revolution. Early Spyders employed a ladder frame for its proven design and rugged simplicity, but with Porsche opening its new dedicated competition shop, limited resources were no longer a concern.
This is 550A-0145, the 2nd to last Spyder constructed of the only 40 total examples. As a result of its later 1958 production, the Porsche benefits from all of the upgrades received by the final cars. The motor being in the 547/3 specification means higher compression, centralized distributor, and weber carburetors, resulting in 135 horsepower.
Sold by Bonhams at Scottsdale 2018
---
9. 1979 Porsche 935
Sold for $4,840,000
This is the Porsche 935 that Paul Newman raced at Le Mans in 1979. The Porsche 935 is a truly exceptional car. During its nine-year long career, the car triumphed at the 24 Hours of Daytona, the 12 Hours of Sebring and finished second overall at the 24 Hours of Le Mans. After taking Le Mans victory with the 917, a genuine prototype, it was back to basics for Porsche in 1976 with the 935 derived from a road-going 911. This chassis 009 0030 sold by Gooding at Monterey was purchased by Dirk Barbour Racing (Barbour had tried the car out himself a few days earlier) in 1979 to replace a 935 that had been damaged after crashing off the track. It came with a twin-turbo engine and all the latest developments, such as large brake discs and the "upside-down" gearbox. It wowed the crowds at the 24 Hours of Le Mans that year, where it was driven by Paul Newman, the Hollywood legend whose passion for motor racing began while filming the 1969 movie "Winning".
The next Porsche of this list is probably one of the most successful endurance racing cars of its era. At the Le Mans of 1979 it finished 1st in class and 2nd overall which is a stunning result for a debuting racing car. The 24 hours of Daytona in 1981 and the 12 hours of Sebring in 1983 were no problem for the drivers and the car because they were overall winners of these races too! Very impressive performance out of the 3.2 liter flat-6-cylinder engine! This car was auctioned last year for €4 million.
---
10. 1973 Porsche 917/30
Sold for $4,400,000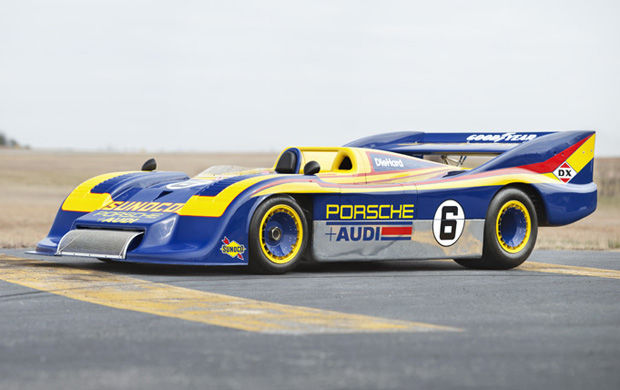 The 1973 Porsche 917/30 Can-Am Spyder is considered by many racing historians to be the most powerful race car to have every turned a wheel in anger.
The twin-turbo 12 cylinder powerplant was tuned to pump out over 1,580hp in qualifying mode during the 1973 season of the Can-Am Challenge, the teams usually decreased turbo boost and raced it at around 1,100hp which still gave the car a 0-60 time of 1.9 seconds, a 0-100 time of 3.9 seconds and a 0-200mph time of 10.9 seconds. In race trim the Porsche could top 260 mph (420 kph), making it quicker than any modern Formula 1 car.
The Porsche 917/30 entered by Penske Racing won the 1972 CanAm series with George Follmer driving (after primary driver Mark Donohue suffered injuries as the result of a crash that year). 1973 saw a Porsche 917/30 piloted by the now recovered driver Mark Donahue win every race except one and claim the series win by a huge margin. This is one of the only six examples ever built. The car participated in a few historic races and was sold at auction for €3.7 million in 2012 ($4,400,000).
---
11. 1970 Porsche 917K Interserie Spyder Née
Sold for $3,967,000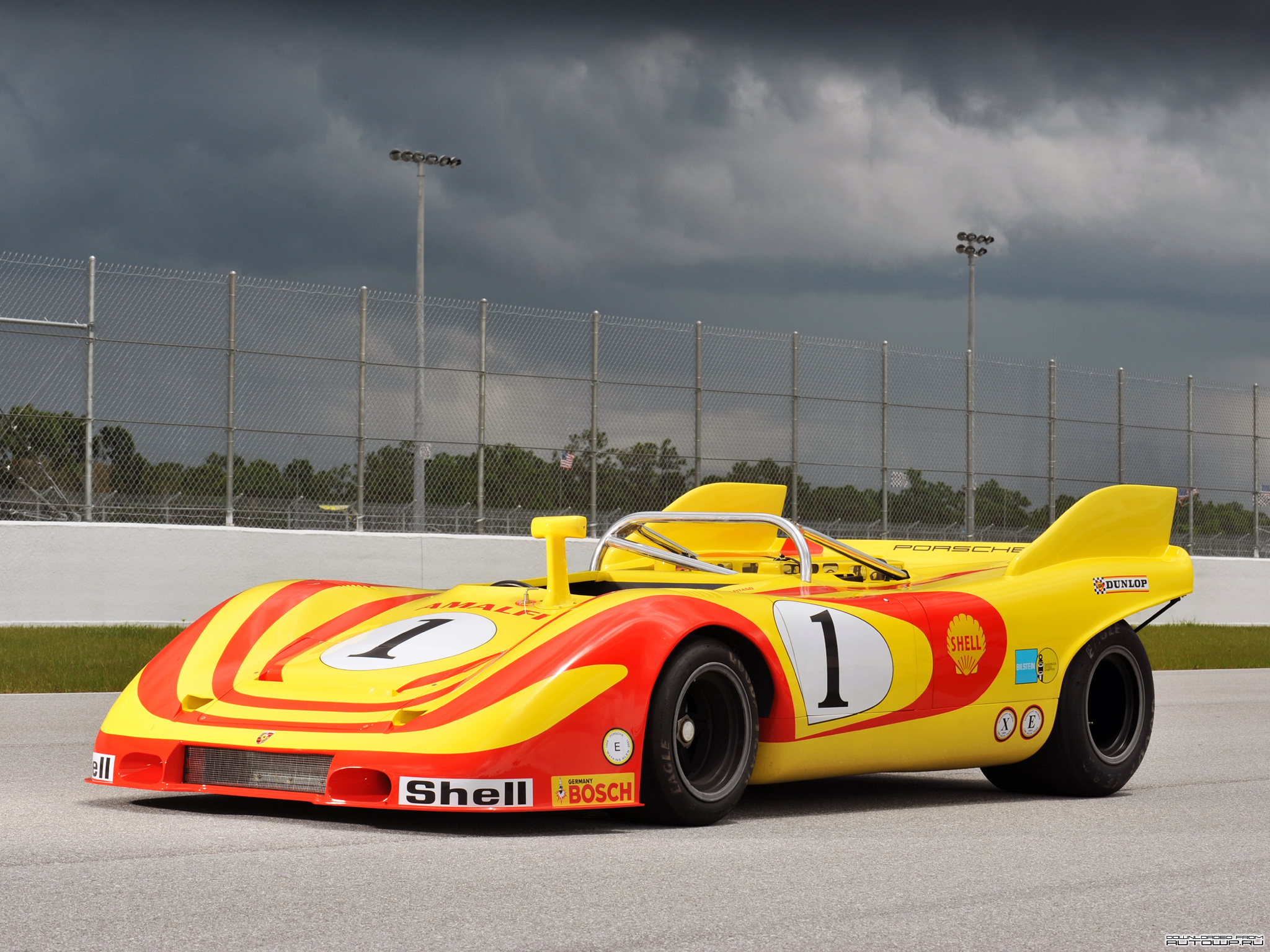 This racing Porsche was the first out of 6 types of the 917. With its short tail, this Porsche is better known as '917K' where the 'K' stands for Kurz (short). With its flat-12 cylinder engine the car has very impressive performances for a car made almost 50 years ago! It goes from 0 to 100 kph in 2.3 seconds and has a top speed of an incredible 390 kph! The car began his life with chassis number '026' but after a big crash in the 24-hour Le Mans in 1970, the car has been rebuilt and received a new chassis with number '031'. The new owner bought the car in 2010 for €3.3 million.
Sold for $3,967,000 at the Bonhams & Butterfields Quail Lodge auction on August 12, 2010.
---
12. 1959 Porsche 718 RSK Spyder
Sold for $3,135,000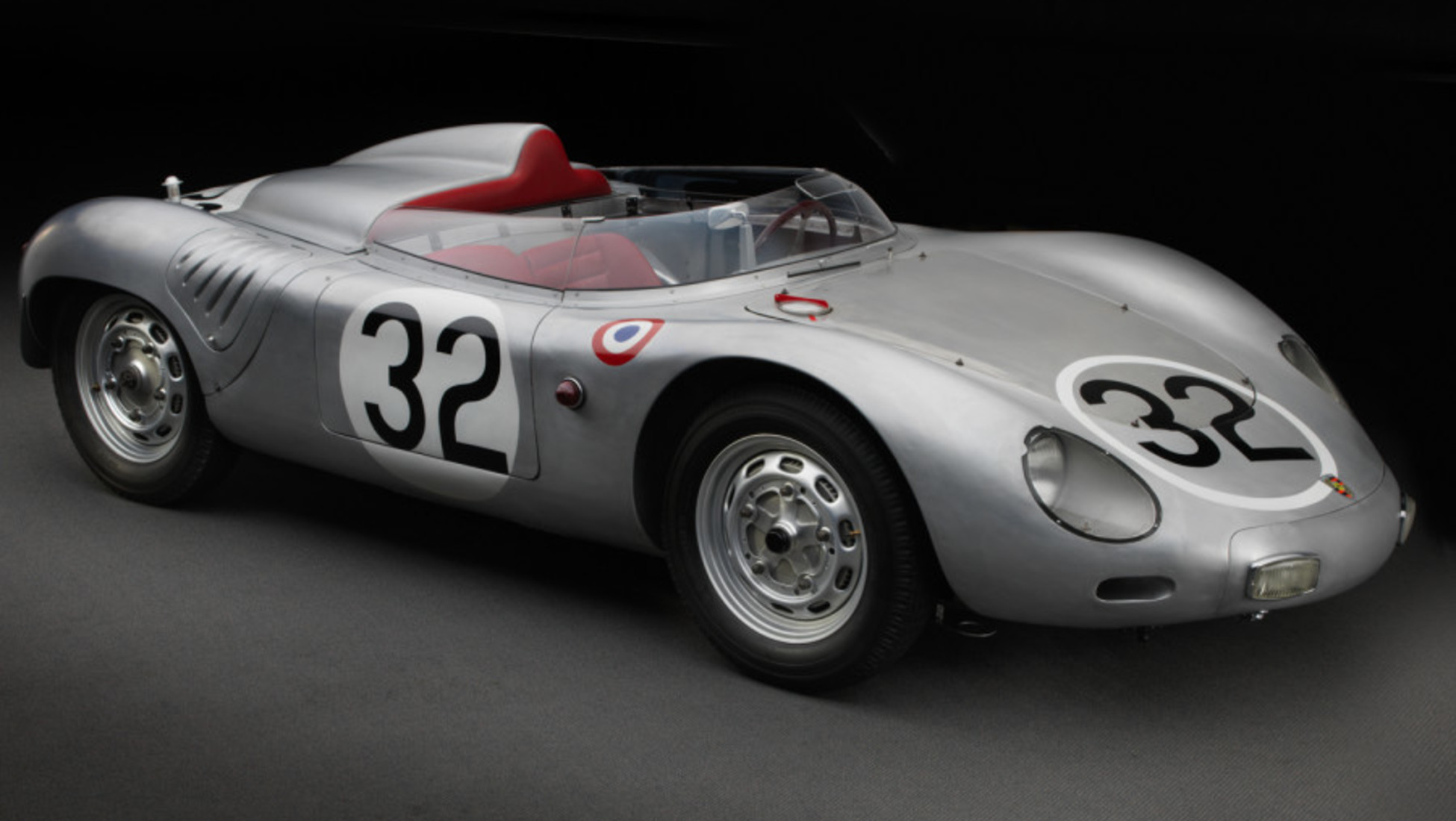 Porsche's 718 Spyder made its debut at the 1957 24 Hours of Le Mans. Undergoing further development, the car racked up many wins after that. The car pictured above was built in 1959 and was owned by Roy Schechter of Miami, who had already been racing successfully in a gullwinged Mercedes sports car. He paid about $8,000 for the Porsche. Its first race was the 4 hours of Alamar, which took place near Havana, Cuba, that year. This restored Porsche is one of the 34 type 718 Spyders ever built and has a decade-long North American race history. The car belonged to collection of the famous comedian Jerry Seinfield and was auctioned for €2.4 million.
---
13. 1955 Porsche 550 Spyder by Wendler
Sold for $3,018,400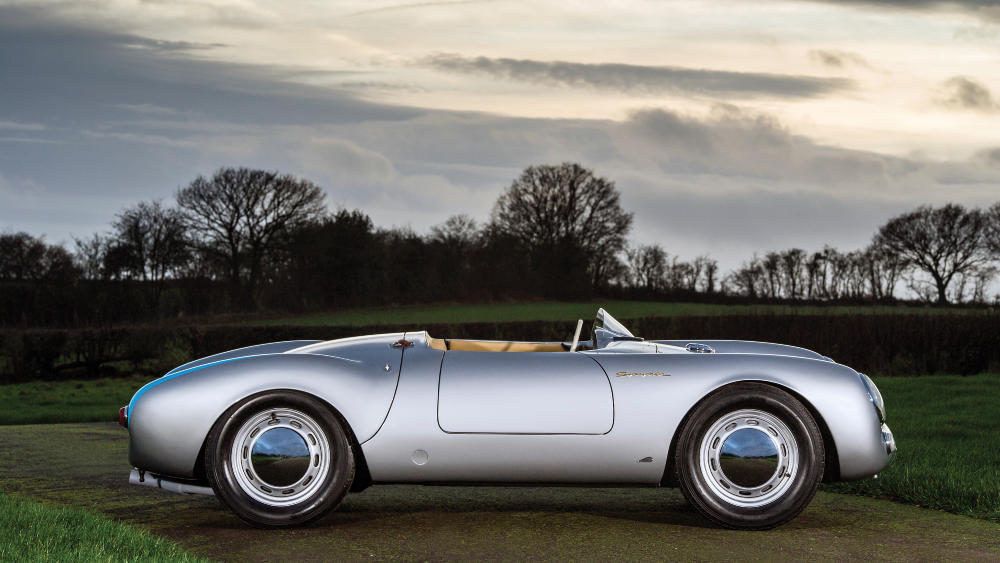 This Porsche 550 Spyder was shown at the 1955 Frankfurt automobile show before being exported to the USA, where it raced to victory in its debut race at Waterbro. In addition to class and overall victories in regional races in North America, this Porsche also finished 14th overall and third in class at the 1956 Sebring 12 Hours. RM Sotheby's achieved €2,744,000 ($3,018,400) for this 1955 Porsche 550 Spyder by Wendler. The Porsche was one of only 75 Porsche 550s produced for privateer racers who could drive the car both on the racing track and public roads.
---
14. 1973 Porsche 917/30 Can Am Spider
Sold for $3,000,000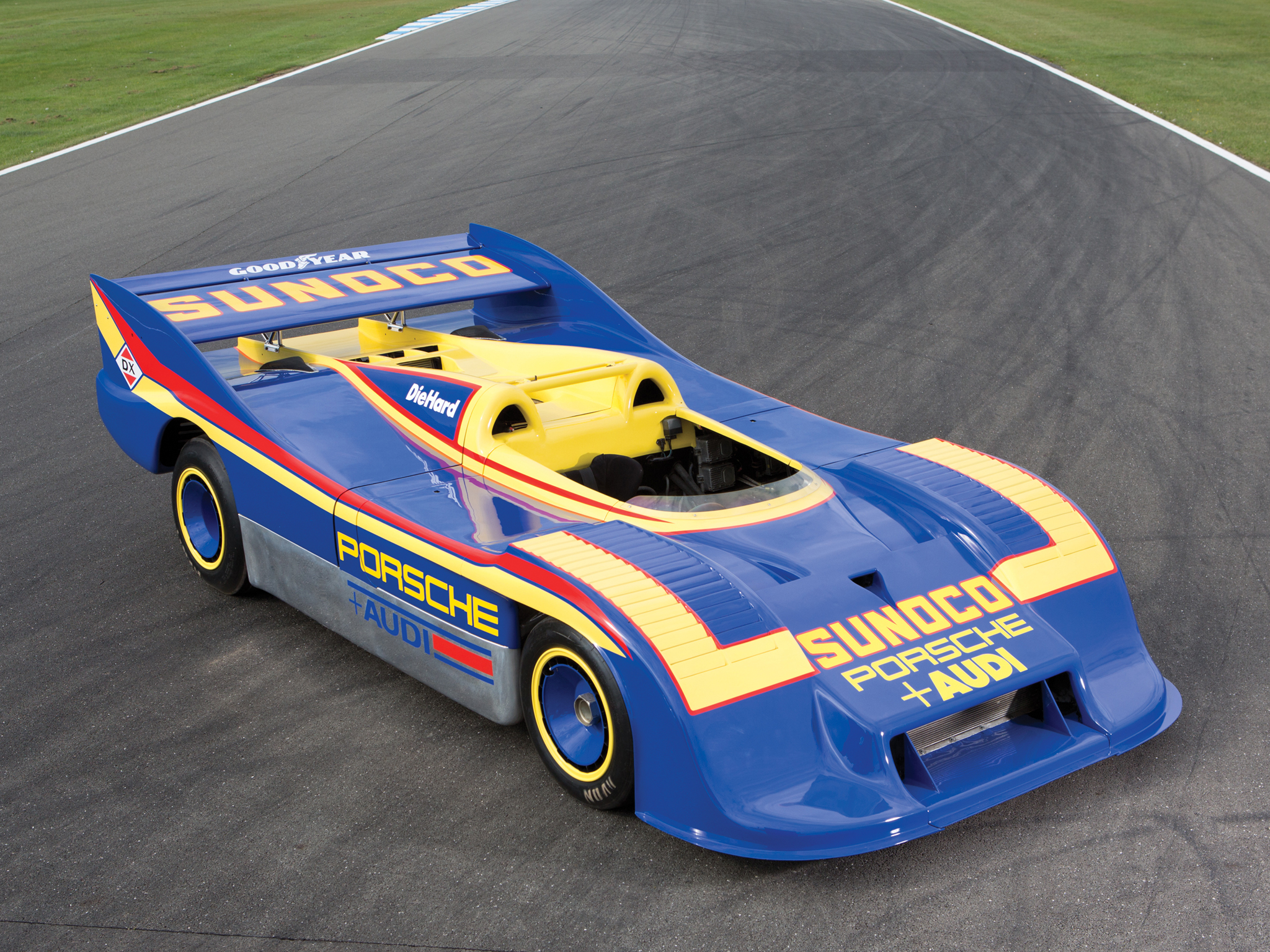 We have written about the Porsche 917/30 Can Am Spider and this example from the Jerry Seinfeld collection went for a cool $3 million. At the time of the sale people were disappointed with the price as it was expected to go for closer to $5 million. Although in excellent condition, the value certainly was not helped by a lack of competition history despite being painted in the Sunoco livery used by similar Penske cars.
Sold by Gooding & Company at Amelia Island 2016
---

15. 1974 Porsche 911 Carrera 3.0 IROC RSR
Sold for $2,310,000
The 1974 Porsche 911 Carrera 3.0 IROC RSR sold for an impressive $2,310,000 – the pre-auction estimate was a more modest $1.2 to 1.5 million. Although this was one of only 15 RSRs specially built for Roger Penscke's IROC series, expect more owners of lesser 911s to test the market at coming auctions.
Porsche had to come up with a new design for its winning Porsche, the 917, after racing regulations declared it unsuitable. Due to the changes, Porsche developed the Porsche 911 Carrera RSR 3.0 IROC in 1974. The differences in the two models were that this newer model featured a wider front spoiler, wider wheel arches, along with the signature rear wing, which happens to be the beginning of the rear-wing-craze, (if you ever wondered). The car was designed with a 3.0-liter 2-cylinder SOHC engine that gives you 330 hp. The car sold for $2.3 million, the seventh most expensive Porsches ever sold.
---
16. Porsche 911 GT1 Road Car
Sold for $2,200,000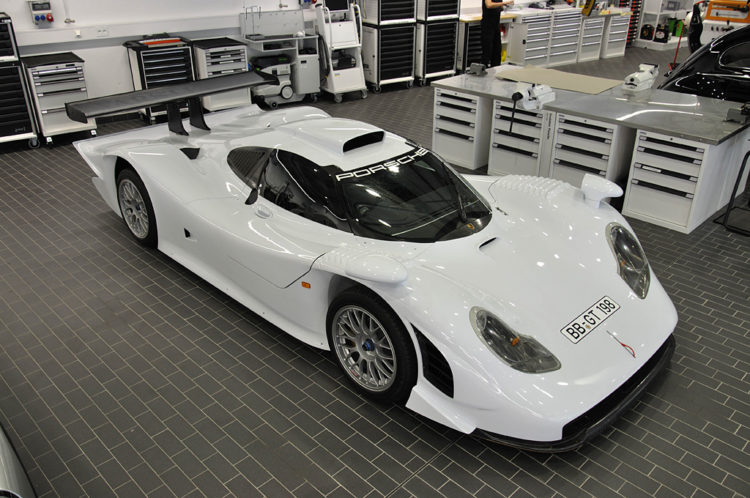 Designed to compete in the GT1 race class, the 911 GT1 was not a success at first. Porsche tried multiple times to get it right and in 1998, they finally did. It proved to be a champ on the racetrack. After the fact, Porsche made the necessary adjustments to make the car road worthy, giving it a 3.2-liter 4-cylinder DOHC twin-turbo engine and the automobile manufacturer only made a limited number of the vehicles. This Porsche sold for $2.2 million, making it one of the most expensive models ever sold.
---
17. Porsche 917K Road Car
Sold for $2,000,000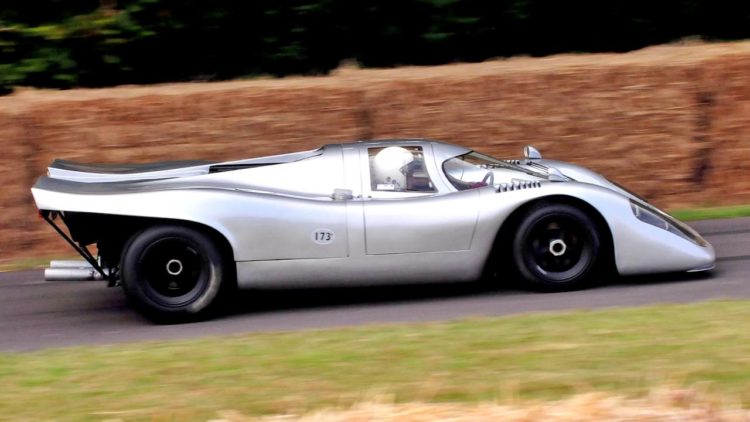 The "K" stands for Kurzheck, which means, "short tail" in German, and although the racing version has a more up-sweep to the tail, the road version was altered a bit to make it a more suitable car for the road. Although many changes were made for the road travel version, one thing was kept the same between the race and road version, the engine was kept the same; a 5.0-liter V12 engine. This Porsche was sold for $2 million, one of the most expensive Porsches ever.