While the electric vehicle has existed in one form or another since the mid-1800's it is only in the last 30 years that technology has made them feasible for the masses. Starting in the 90's automakers and EV technology leaders used motorsports as a test-bed and marketing tool for their hybrid-drive technologies, the stepping stone to full electric power.
Fast forward to 2019 and massive strides have been made in the power output and range of EV racecars. These speed machines boast impressive stats and are right at the cutting edge of EV technology.
BMW iFE.18
Image From BMW
Image From BMW
The ABB FIA Formula E championship is the most recognized EV racing series, visiting exotic locales all over the world. This series serves as a proving ground and R&D lab for privateer teams and factory teams to test the latest EV tech.
The first generation car debuted in 2014 and while entertaining it lacked range and the all-out speed a lot of fans expect from formula car racing. Range was so short that drivers had to switch into full-charged cars part way through the races. For 2019, the Gen 2 car features an increased 280 kW power output, more downforce and enough power storage to last a full race length.
Check out these highlights of the 2019 Marrakesh E-Prix to see how exciting these cars can be.
Specifications
Power Output: 335hp (250KW)
Torque: Unknown
0-60: 2.8s
Top Speed: 280km/h
Weight: 1984 lbs
Jaguar I-PACE eTROPHY
Image from Driven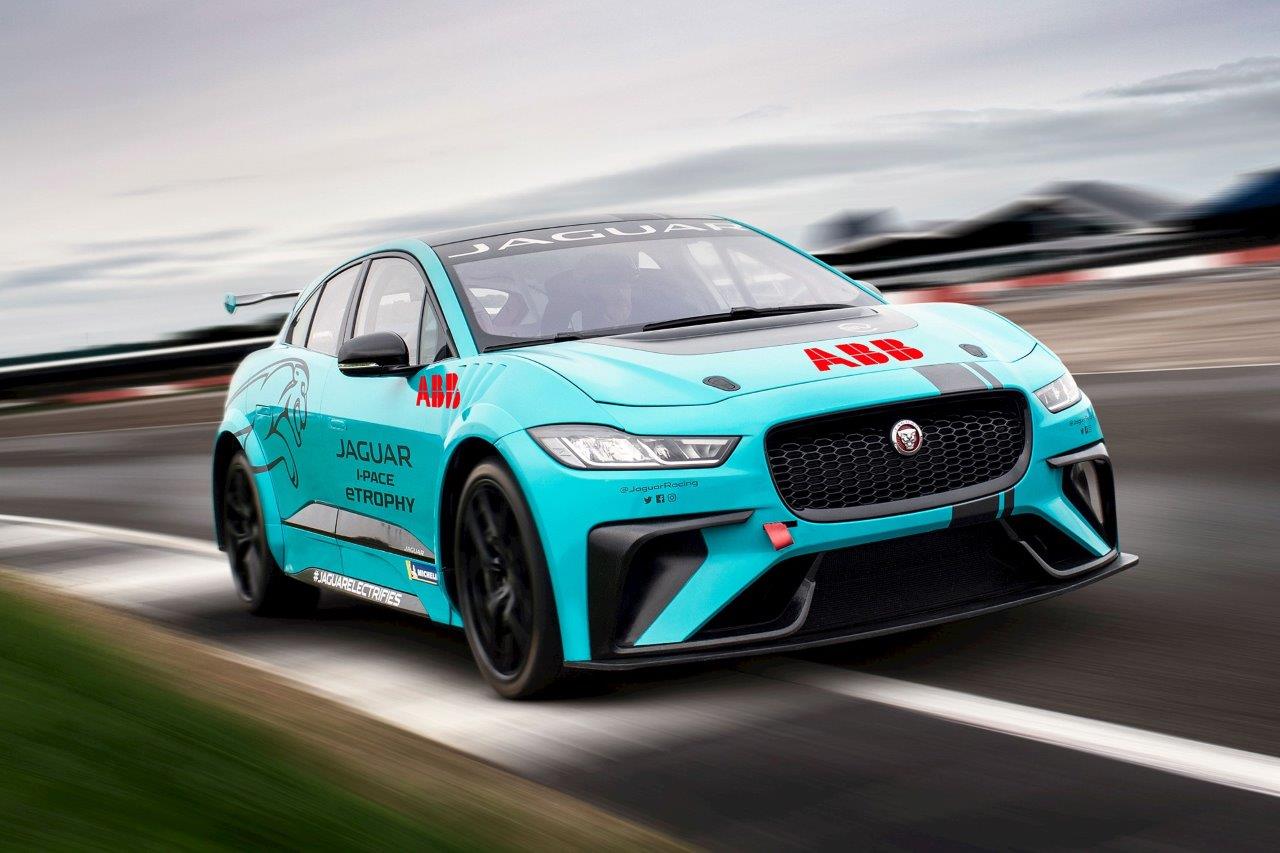 Image from Driven
Developed by Jaguar's Special Vehicles Operations the I-Pace E Trophy is built on a modified version of the standard I-Pace chassis. Using much of the same driveline as the production vehicle, the E Trophy sheds almost 500lbs of weight, adds a roll cage, racing brakes, suspension and driver-selectable settings to give Jaguar a test-bed with direct roots to its production vehicles.
This test drive gives a great impression of what it's like to hustle one of these beasts around a track
Specifications
Power Output: 433hp (323KW)
Torque: 516 lb-ft
0-60: 4.0
Top Speed: 195km/h
Weight: 4332 lbs
EPCS V2.3 Tesla P100DL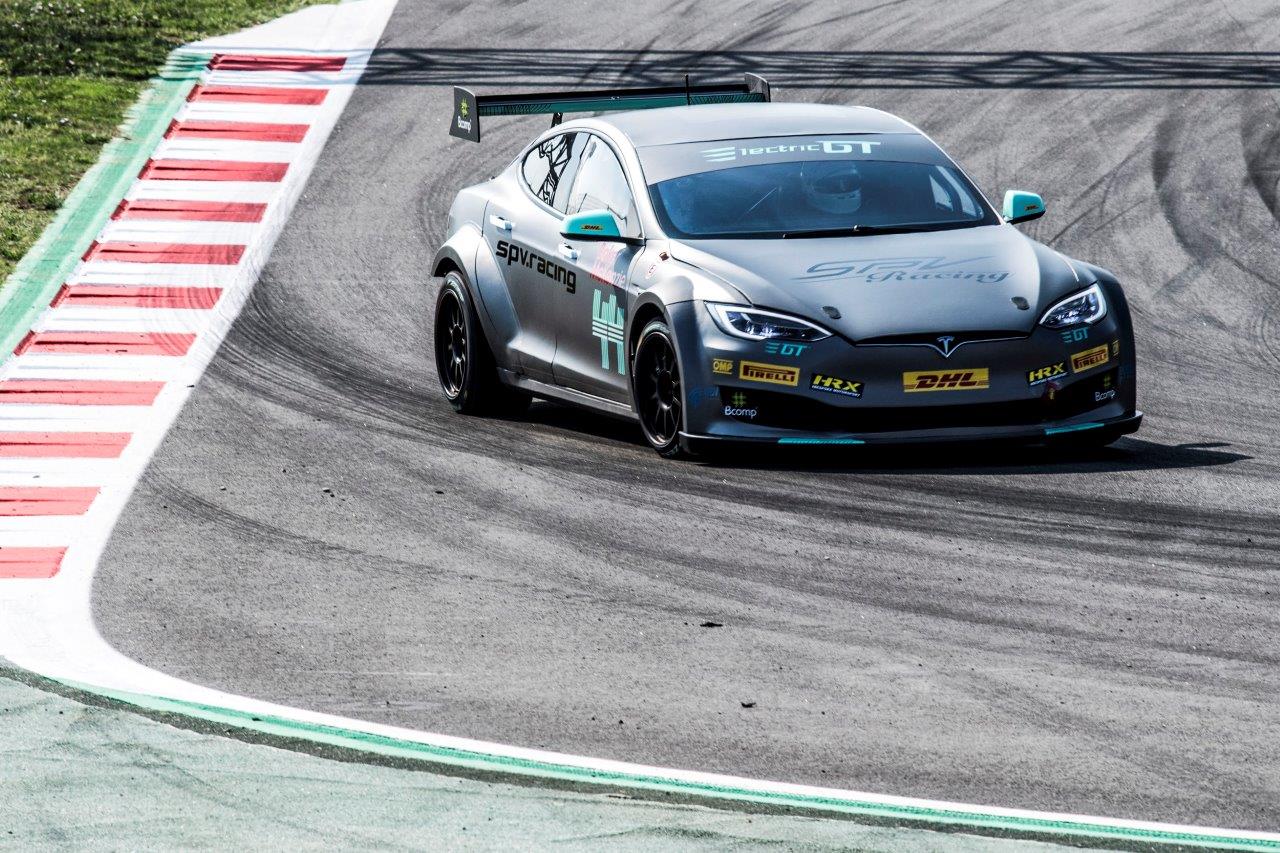 Image from ElectricGT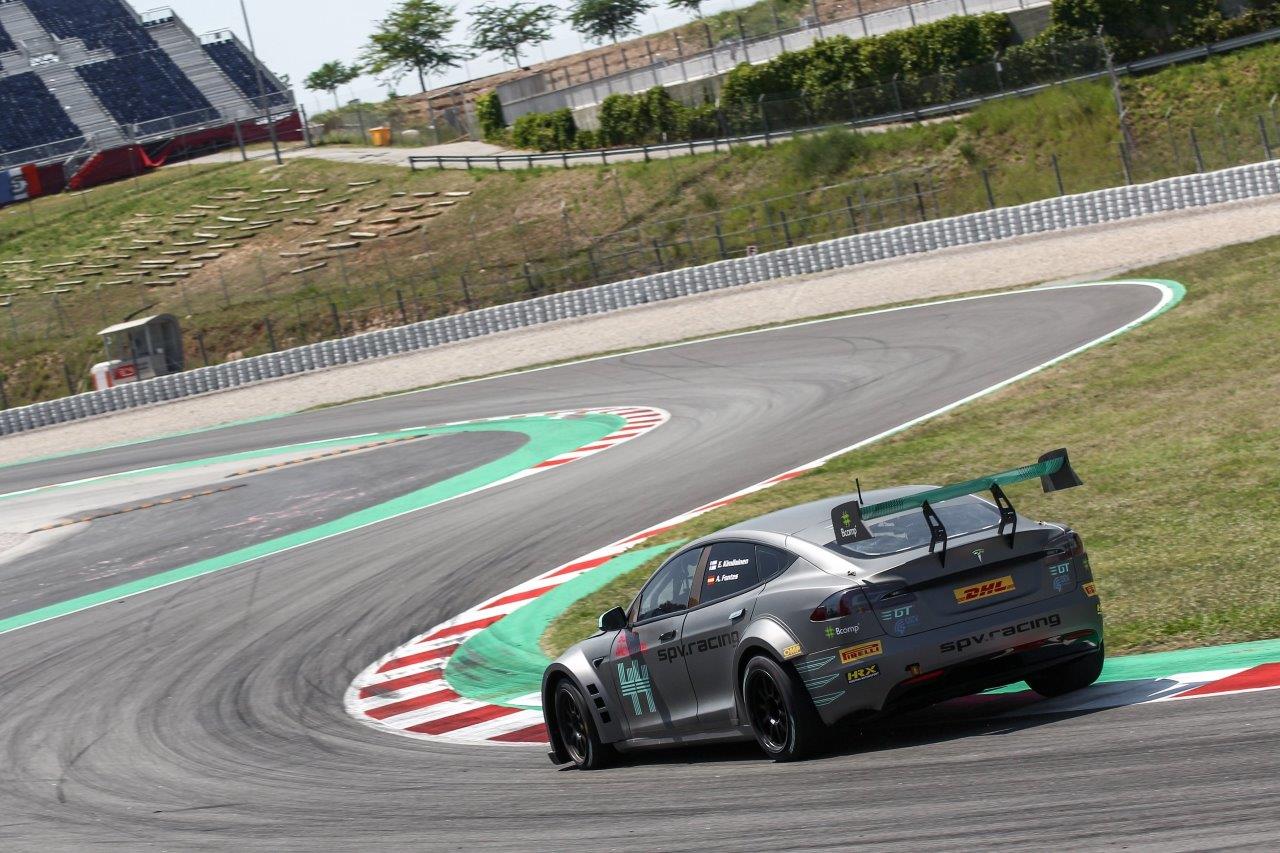 Image from ElectricGT
One of the most exciting EV race car developments was the announcement of the Electric Production Car Series modified Tesla P100DL car. Coming in at a whopping 1100 lbs lighter than a production P100DL the V2.3 is tweaked to produce 778 HP and 734 ft-lb.
Combined with racing suspension and brakes the V2.3 pumps out some impressive performance figures. After some delays, a whole series of these EPCS cars are expected to start official competition in 2019.
Tiff Needell test drives the V2.3 and gives some fun insights into the vehicles mentioned above.
Specifications
Power Output: 778hp (585KW)
Torque: 734 lb-ft
0-60: 2.1
Top Speed: 250km/h

Weight: 3968 lbs (Incl. driver)