Much like other international films, Korean cinema also offers vast entertainment for viewers: from action, drama, horror, crime, comedy, romance, thriller, you name it, they have it. The draw usually lies in not just the actors' ability to captivate the audience with their superb acting but also in the storytelling.
Korean films often start out slow then leads to a build-up that leaves you hooked and wanting more. The cinematography is beautiful and smartly done to capture the mood and emotion of the story.
The year 2018 gave Korean movie aficionados vast film choices and 2019 is no different with upcoming titles already slated for release. However, for those who have yet to watch last year's selection, they can start with the list of best Korean films below or they can do a head start on the 2019 movies that have already been released.
1
Keys to the Heart
Keys to the Heart is a film about the love of family and siblings. Washed-up boxer Jo-ha (Lee Byung‑hun) reunites with the mother (Youn Yuh-jung) who abandoned him and with his autistic brother Jin-tae (Park Jung-min). He comes to live with them and eventually learns what it means to be a family.
This 2018 movie is a light-hearted drama that tells a story about a brother's love for his brother who has savant syndrome. Jin-tae is at first scared of his brother who prefers to hurt people to get what he wants.
However, the two soon bonded over his love for music. Jin-tae is a gifted pianist and Jo-ha is determined to showcase his talent to other people. In the process, he learns to accept and love his brother for who he really is.
Director: Choi Seong-hyeon – Screenplay: Choi Sung-Hyun – Cast: Lee Byung‑hun, Park Jung-Min, Han Ji-min, Choi Ri, Moon Sook, Kim Sung-ryung, Youn Yuh-jung, Jo Kwan Woo, Baik Hyun Jhin, Lee Joo-young, Hwang Seok-jeong, Kim Seo-won – Run Time: 2h
2
The Spy Gone North/Gongjak
This entry to the 2018 Cannes Film Festival takes viewers into a conspiracy surrounding the North and South Korean dealings of nuclear weapons. It follows Seok-young Park (Jung-min Hwang), an army major in the South Korean military intelligence with the code name "Black Venus," on a daring, thrilling, and risky mission of espionage.
He is assigned on a mission to infiltrate the North Korean nuclear facility. To do so, he must gain the trust of the elite members. He disguises as a South Korean businessman on a joint project with North Korea and befriends Myong-un Ri, a high-ranking official stationed in Beijing.
From there, Seok-young laid the groundwork for his mission. He eventually succeeds in gaining the trust of the Communist people in power. However, what he later discovers threaten to derail his mission.
Don't expect thrill rides or nerve-racking action sequences like the ones you see in Hollywood spy films including Mission Impossible and James Bond. Instead, this film takes viewers on the mundane side of intelligence operations, which involves lots of patience, paperwork, and secret meetings.
The Spy Gone North is based on the true story of the infamous South Korean spy Park Chae-Seo. In 1993, he was sent to infiltrate the North Korean nuclear facility after news leaked that the communist country is developing nuclear weapons.
Director: Jong-bin Yoon– Screenplay: Kwon Sung-hui, Yoon Jong-bin, Cast: – Hwang Jung-min, Le Sung-min, Cho Jin-Woong, Ju Ji-Hoon, Kim Eung-soo – Run Time: 2h 17m
3
Be With You
This South Korean remake and a movie adaptation of the Japanese novel Ima, Ai ni Yukimasu by Takuji Ichikawa tells of an emotional story about love and loss. It revolves around the emotions and struggles that are left behind when a loved one departs.
The movie explores the lives people lead following the passing of a loved one. The narrative centers on Woo Jin (So Ji-Sub), a single dad who takes care of his son alone after his wife Soo A's (Son Ye-Jin) untimely death. Before she died, she promised to come back on a rainy day a year after. One year later, she miraculously appears albeit without any memory of her previous life.
Thus, Woo Jin woos his wife back to help her regain her memories. Flashbacks recount the couple's romance from high school to courtship days.  Soo A eventually assimilates back into family life but is all too aware that she will disappear again when the rainy season ends.
Be With You turns you into a soggy mess. The emotions run high in this romantic family drama that explores a mother's love for her family.
Director: Lee Jang-Hoon – Screenplay: Su-jin Kang, Jang-Hoon Lee Cast: So Ji-Sub, Son Ye-jin Son, Kim Hyun‑soo, Park Seo-Joon, Lee You‑Jin, Kim Hyun‑soo, Ko Chang-Seok – Run Time: 2h 12m
4
Burning
Based loosely on Haruki Murakami's short story Barn Burning, this movie tells the story of jealousy, love, and obsession and told through the experiences of three individuals.
The film kicks off after a chance encounter between old acquaintances. Jonsu (Ah-in Yoo) bumps into former neighbor Haemi (Jong-seo Jun) during a delivery and the latter asks him a favor to look after her cat while she is away on a trip to Africa.
Haemi returns with Ben (Steven Yeun), a rich guy she met in Africa. Jonsu suspects something sinister about Ben and his suspicions grew when Ben tells him about his fascination with burning abandoned houses.
Burning is a psychological slow burner that leaves you in perpetual uncertainty even after the credits roll.  The takeaways are debatable and yet you end the film still unsure of what you just saw. It is a suspenseful and strange film, nevertheless engrossing.
Director: Lee Chang-dong – Screenplay: Oh Jung-Mi, Lee Chang-dong – Cast: Steven Yeun, Yoo Ah-in, Jun Jong-seo, Kim Soo-Kyung, Mun Seong-kun, Choi Seung-ho – Run Time: 2h 28m
5
The Negotiation
This fast-paced, psychological thriller puts a woman at the forefront of a tense negotiation with a deranged kidnapper. Ha Chae-youn (Son Ye-jin) is called back to work after she tendered her resignation to diffuse a hostage situation.
Min Tae-gu (Hyun Bin), a charming arms dealer, has taken a policeman and a journalist hostage and specifically asks for Chae-youn. With a 21-hour deadline hanging over the abductees' lives, Chae-youn attempts to crack the perpetrator's unusually calm demeanor and force him to reveal his true motives. Eventually, the shocking truth begins to unravel.
This film keeps viewers on the edge of their seats with the constant curveballs and surprises, while Son Ye-Jin and Hyun Bin's superb performance fuels the tension and suspense.  The Negotiation is a roller-coaster ride of clues and hints that leave you with even more questions than when you started with.
Director: Lee Jong-seok – Screenplay: Choi Sung-Hyun – Cast: Hyun Bin, Son Ye-Jin, Kim Sang-ho, Lee Jia, Lee Juyoung, Jang Young-nam – Run Time: 1h 54m
6
Miss Baek
In this movie, the protagonist Baek Sang-A (Han Ji-min) keeps to herself and shies away from human interaction because of her past. She is a former convict who was imprisoned for trying to protect herself from abuse.
Due to her troubled past, she grew up closed off from other people. She prefers not to be sociable although she works as a masseuse and as a car washer.
However, her life takes a drastic turn and she becomes a furious fighter after a chance encounter with Ji-eun (Kim Shi-a) on the street. She finds the young girl wearing rags for clothes and covered in bruises.
She later finds out the depressing truth about the child's life. The girl is a victim of domestic violence and Miss Baek, who sees herself in the young girl, makes it her mission to save her from the cruel world.
This film speaks about the stigma that comes with being a convict and the social injustice toward former prisoners of the law. In this story, Ji-eun's mother Mi-kyung (Kwon So-hyun) paints Miss Baek as a child kidnapper. She uses her beautiful and saintly appearance to tarnish and frame the protagonist as a kidnapper.
Director: Lee Ji-won – Screenplay: Lee Ji-won – Cast: Han Ji-min, Lee Hee-joon, Kwon So-hyun, Kim Joon-Bum – Run Time: 1h 38m
7
The Vanished
This South Korean psychological thriller puts viewers on a quest to track down a missing woman's body. Presumed dead, Yoon Seol-Hee's corpse lies at the morgue of the National Institute of Scientific Investigation. However, she disappears, putting a detective and her guilt-stricken widower on a classic game of "whodunit."
The search for the missing affluent woman takes place in the course of one night with Detective Woo Joong-sik (Kim Sang-Kyung) taking the lead in the investigation. His suspicions lie on the husband, who insists that his wife is alive. As the story progresses, viewers learn the surprising truth about the woman's disappearance.
This film is a remake of the popular 2012 Spanish thriller The Body, The Vanished by Oriol Paulo. It is made uniquely South Korean with its tone and the unpredictable and engrossing plot.
Director: Lee Chang-hee – Screenplay: Lee Chang-hee – Cast: Kim Sang-kyung, Kim Kang-woo, Kim Hee-ae, Han Ji-an, Lee Ji-hoon – Run Time: 1h 41m
8
Unstoppable/Seongnan hwangso
Actor Ma Dong-seok (Train to Busan) stars in this fast-paced action film as Dong-Chul, a husband who would stop at nothing to find his wife (Song Ji-Hyo).
Dong-Chul is a former notorious gangster who has since changed his ways. He now leads a happy life with his wife Ji-Soo and stays away from trouble. However, this soon changes when he comes home and finds his house in disarray and Ji-Soo missing.
He receives a phone call and someone offers him money for his wife. Dong-Chul refuses and instead vows to save her. In order to rescue Ji-Soo, he must resort to his old self and this is when the tracking and intense fighting begin.
This film has a Taken vibe to it in that it revolves around a husband's mission to save a loved one. It also deals with human trafficking.
Although Unstoppable has its own charm because the action scenes are not excessively frenzied. You also get to sympathize with Dong-Chul and Ji-Soo as the story unfolds.
Director: Kim Min-ho – Screenplay: Kim Min-ho – Cast: Ma Dong-seok, Song Ji-Hyo, Kim Seong-oh, Kim Min-jae, Park Ji-hwan- Run Time: 1h 56m
9
Golden Slumber
Based on the 2007 novel of the same title by Kotaro Isaka, the film follows Gun-Woo, an ordinary parcel delivery man who lives a model-citizen life in Seoul after he saved a K-pop star's life.
However, his idyllic life takes a downward spiral after he witnesses the assassination of a presidential candidate in a bombing accident. Gun-Woo is set up as the main suspect although, from the onset of the film, viewers already know that an old friend who suddenly resurfaces in his life is the real perpetrator.
Gun-Woo vouches for his innocence but all the evidence: security camera footage, fingerprints, and witness testimonies, say otherwise.  Thus begins the breathless chase as he tries hard to escape capture.
However, the more he flees the more he puts everyone close to him in danger.  His only consolation is his trust on former secret agent Mr. Min (Kim Eui-sung) to clear his name on time before it is too late.
Director: Noh Dong-Seok  – Screenplay: Lee Hae-Jun, Cho Ui-Seok – Cast: Gang Dong-Won, Kim Eui-Sung, Han Hyo-Joo, Kim Sung-Kyun, Kim Dae-Myung Kim You-Jung, Choi Woo-Sik, Jung So-Min, Yoon Kye-Sang, Yoo Jae-Myung – Run Time: 1h 48m
10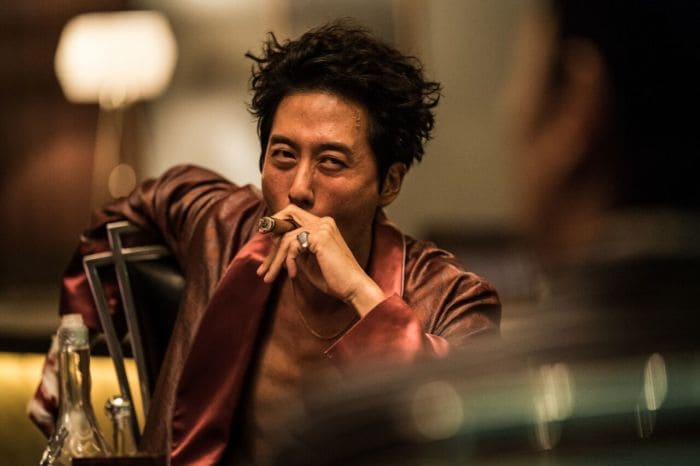 Believer
Believer is an edge-of-the-seat crime thriller that explores the underground world of drugs, notorious kingpins, and the desires of the servants of the law to persecute them. The film is a remake of the 2012 Hong Kong action extravaganza Drug War by Johnnie To.
The South Korean version attempts to do an original take by adding more twists and character backstories and in this film, we follow detective Won-ho (Cho Jin-woong) as he attempts to take down the elusive drug kingpin Mr. Lee. He teams up with Rak (Ryu Jun-yeol), who previously works for Lee's gang and is now on a revenge quest against the boss following his mother's death.
The partners go through a series of secret meet-ups with unpleasant drug men who may or may not be Mr. Lee. Naturally, tension rise during these sham meetings in between the stare downs and confrontations.
If you are looking for a well-paced action crime thriller then Believer fits this description. The scenes are riveting enough to glue you to the scene and the suspense to Mr. Lee's reveal makes you want to stick around for the 2-hour-long run.
Director: Lee Hae-Young – Screenplay: Lee Hae-Young, Chung Seo-kyung – Cast: Cho Jin-Woong, Cha Seung-won, Kim Sung-ryung, Kim Ju-hyuk, Ryu Jun-yeol, Park Hae-Joon, Kang Seung-hyun – Run Time: 2h 3m
11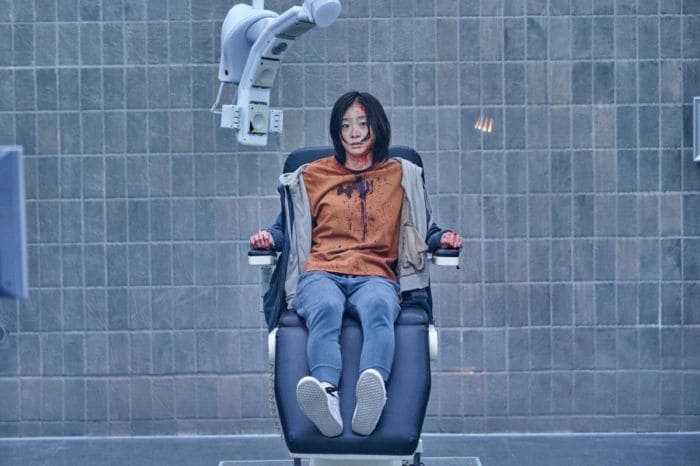 The Witch: Part 1: The Subversion
This South Korean mystery action film uses amazing visuals and nail-biting action sequences to keep you invested in the story. The narrative centers on Ja-yoon, a high school student who is not who she seems to be.
Ja-yoon grew up with no memory of her past including her name and age. An old couple takes her in and raises her to be a normal and bright student. Her seemingly normal life starts to change after she appears on national television.
Strange people who know about her previous life start appearing and cornering her. They want something from her and they ultimately turn her life upside down in a blink of an eye. In the process, Ja-yoon learns the unsettling truth about her past.
This film belies its title because it does not involve the supernatural. Instead, it's a superbly executed action movie that involves a girl with super human abilities. This is by far the best South Korean action film of 2018 that can very well beat other Hollywood superhero flicks.
Director: Park Hoon-jung – Screenplay: Park Hoon-jung – Cast: Baek Seung-chul, Kim Byung-Ok, Choi Woo-sik, Jo Min-soo, Jung Woorim, Kim Da-mi, Go Min-si, Park Hee-soon, Kim Han-na – Run Time: 2h 5m
12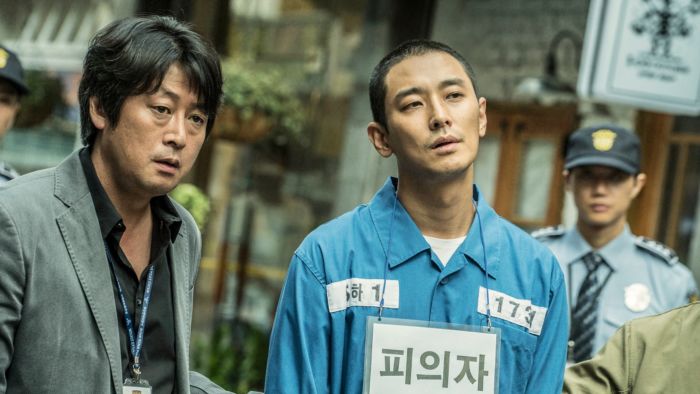 Dark Figure of Crime
This 2018 crime thriller takes viewers into the dark and twisted mind of a killer. The story revolves around the psychological confrontation between the murderer and a dedicated police detective.
The film follows Hyung-min (Kim Yun-seok), a detective in Busan who could care less for promotions. Instead, he lives to solve criminal cases.
His latest case involves a murder that happened a decade ago. The perpetrator Tae-oh (Ju Ji-hoon) upfront tells him that he was paid to kill and was about to reveal the location of the dead body when another team of detectives arrest him.
In a surprising twist, Hyung-min receives a call from Tae-oh in prison where he again confesses to killing 7 more people.   Tae-oh promises to give him clues to the location of the bodies if the detective visits him in jail.
Hyung-min must now prove that Tae-oh is telling the truth and sets out to find the victims without knowing their identities. He must also discover the perplexing reason why the convict is offering him information that could only lengthen his prison sentence.
Dark Figure of a Crime is loosely based on the murders in Busan that were never reported or investigated and the bodies never found. It is inspired by the 869th episode of a South Korean investigation TV program called Unanswered.
Director: Kim Tae-Gyun – Screenplay: Kim Tae-Gyun, Kwak Kyung-Taek – Cast: Kim Yun-Seok, Ju Ji-Hoon, Moon Jeong-Hee, Jin Seon-Kyu, Lee Bong-Ryun, Kim Jong-Soo, Bae Hae-Sun, Ko Chang-Seok, Joo Jin-Mo – Run Time: 1h 50m
13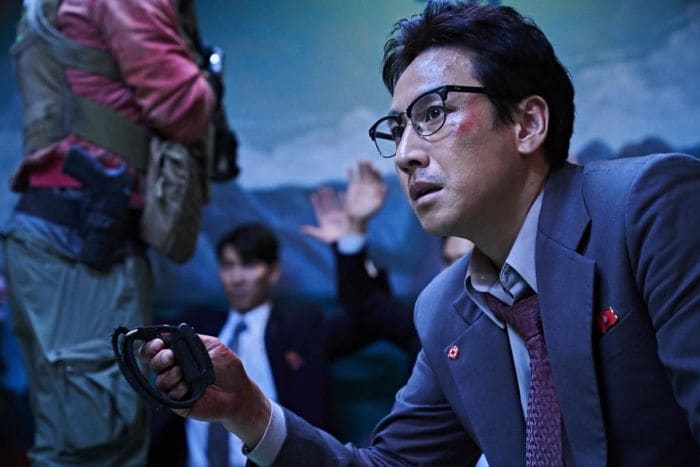 Take Point
Take Point is a fictional political story between North Korea and the US. It is the year 2024 and the day of the U.S. presidential election. Captain Ahab (Ha Jung-woo) leads a group of his fellow mercenaries on a CIA mission to abduct North Korea's Armed Forces Minister.
The men capture the official in an underground bunker of the Korean Demilitarized Zone (DMZ). However, their mission is derailed when another group of private military contractors comes after them for the same target. Tensions between the two groups escalate to the brink of World War III.
Take Point offers lots of action sequences filled with explosions and gunfire. It's an entertaining and gripping film that entices political commentary about the United States and its leaders.
Director: Kim Byung-woo – Screenplay: Kim Byung-woo – Cast: Ha Jung-woo, Lee Sun-kyun, Jennifer Ehle, Kevin Durand, Malik Yoba, Spencer Daniels, Jack Lyons, Paul Meixner, Jeff Bosley, Julián Juaquín, Kade Vu, Liviu Covalschi – Run Time: 1h 59m
14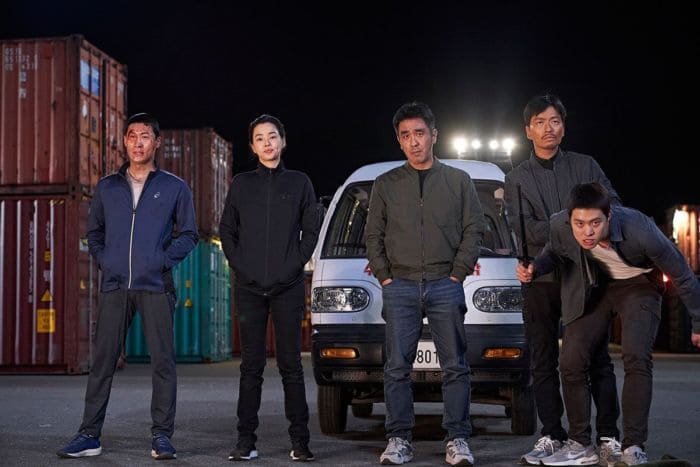 Extreme Job
This 2019 South Korean film takes a comedic jab at the lives of police detectives. The plot centers on a team of unlikely drug squad who goes on an undercover drug-bust operation.
The squad consists of Chief Go (Ryu Seung-ryong) who is up for retirement, the unreliable Detective Jang (Lee Hanee), the young Detective Jae-hoon (Gong Myung), the goal setter Young-ho (Lee Dong-Hwi), and Detective M, whose chicken recipe is to die for. The group disguises themselves as humble employees of a fried chicken joint in order to stake out an organized crime gang.
However, things take for an unexpected turn when Detective M's chicken recipe becomes a hit and transforms the rundown restaurant into a local success story. The team becomes busier than ever and fears that the success of the restaurant could blow their cover.
This film offers the usual amusing and laugh-out-loud scenes akin to several hit South Korean comedy films. The plot then becomes complicated as the story unfolds. The movie offers a fine balance between action sequences and workplace comedy.
Director: Lee Byeong-Hun – Screenplay: Lee Byeong-Hun, Bae Se-Young – Cast: Ryoo Seung-Ryong, Lee Ha-nee, Jin Seon-Kyu, Lee Dong-Hwi, Gong Myung, Shin Ha-kyun, Kim Eui-sung, Oh Jung-se, Yang Hyun-min, Heo Joon-seok – Run Time: 1h 51m
15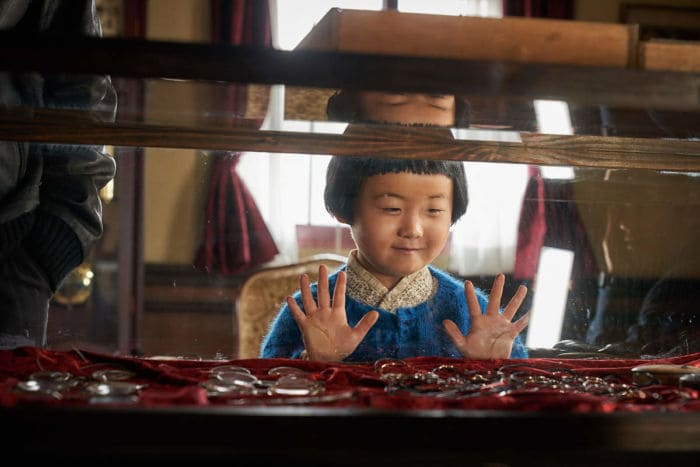 Malmoe: The Secret Mission
This film tells of the preservation of the Korean language, more specifically of the spoken and written words, in the 1940s. It revisits the period when the Korean language was gradually disappearing.
The story follows Pan Soo (Yoo Hae-Jin), who resorts to pickpocketing to support his son after losing his job at the movie theater. Coincidentally, a man he tries to rob happens to be Jung-Hwan (Yoon Kye-Sang), the executive director of the Korean Language Society that he's trying to land a job at.
Jung-Hwan offers Pan Soo a job in the condition that he learns how to read and write Korean. The former thief eventually learns the value of the Korean Language.
Along with the society, Pan Soo is working against the clock to finish the MALMOE (means "collection of words") before the Japanese imperial government shuts them down.
This film offers an entertaining lesson on Korea's history, language, and culture. It offers both seriousness and comedy although this may appeal more to viewers who have a strong interest in Korea and its language.
Director: Uhm Yoo-Na – Screenplay: Uhm Yoo-Na – Cast: Yu Hae-Jin, Yoon Kye-Sang, Jo Hyun-Do, Park Ye-Na, Kim Sun-Young, Kim Hong-Fa – Run Time: 2h 25m